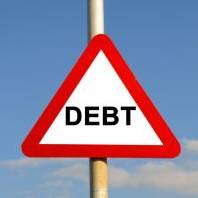 Consumers won't know for another two months whether an appeal against one of the proposed clampdowns on payment protection insurance (PPI) sales has been successful.
Banking giant Barclays is contesting a potential curb on the selling of cover within a week of the sale of a credit product.
The appeal follows the Competition Commission's (CC) three-stage crackdown on poor sales practices, which often leads to misselling (see the PPI Reclaiming guide for free template letters).
The clampdown was first announced in January (see the PPI sales banned MSE news story).
The appeal hearing at the Competition Appeal Tribunal, which is expected to take four days, began this morning. However, the CC says a result is not expected for a couple of months.
PPI protects borrowers' credit card or loan payments if they cannot work (see the Loan Insurance guide to find cheap cover).
The CC's plans include:
A ban on sales by firms for seven days after selling a loan or credit/store card product. This is what Barclays is protesting against.
A ban on sales where the premium for the term of a loan is charged upfront and incurs interest. Most lenders have now stopped such sales.
Other measures to improve the information available to consumers to make it easier to compare products.
The CC has been pressing ahead with the clampdown despite the appeal. It began a consultation to determine how it will implement the proposed measures in July (see the PPI clampdown continues MSE News story).
Further reading/Key links
Get your money back: PPI reclaiming
Cheap cover: Loan insurance