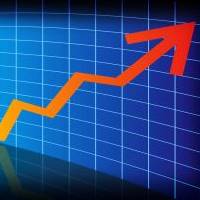 Gas and electricity prices could soon fall by up to 15% but may then shoot up again in the long-run, according to a leading energy analyst.
If the prediction proves correct, this could bring short-term relief to households who may later be faced with soaring bills once more (see the Cheap Gas & Electricity guide).
Prices rocketed last year by up to 50% for some households but have only dropped by a maximum 10% this year despite a 60% fall in wholesale prices (what it costs power firms to buy energy) from last year's peak.
In fact, analyst firm Utilyx says prices have only dropped by 4% on average.
However, the firm says energy companies could soon reduce prices (see the Regulator demands energy price cuts MSE News story).
Andrew Horstead, from Utilyx, says: "We see a short-term opportunity for the drop in wholesale gas and electricity prices to be reflected in lower tariffs.
"They have dropped due to the global recession and drop in user demand.
"But over the longer-term, as global energy demand improves and (wholesale) prices increase, reflecting higher demand, we believe it is inevitable retail prices will rise again.
"Suppliers are under increasing pressure to pass on the drop in wholesale prices although, with the exception of single digit drops at the start of the year, they have been reluctant to do so."
Some power companies have launched slightly cheaper deals over recent weeks but only savvy internet customers will have benefited as firms have only reduced the price of a small number of web tariffs (see the New cut-price provider and Cheap energy tariff unveiled MSE News stories).
Horstead says it is too simplistic to say the current wholesale cost is the only mechanism to determine the level of our bills. Other factors include suppliers' transport costs, network charges and environmental obligations; and external profit expectations from investors.
In addition, he says firms often buy their power in advance and many are still selling energy to consumers they bought when prices were high.
However, the time for reductions may now have come. "Given the continued drop in wholesale gas and power prices in 2009," he adds, "we are of the opinion suppliers now have an opportunity to pass on lower costs to consumers, potentially by 10% to 15%."
Compare, switch & get cashback
Regardless of what happens in the future, it's worth checking your tariff against the alternatives via a comparison site to see if you can save.
Many who've never switched before can save £250 a year, and even those who have switched could see savings of over £100.
Further reading/Key links
Slash energy costs: www.moneysavingexpert.com/energy
Capped tariff ending soon? www.moneysavingexpert.com/cappedenergy