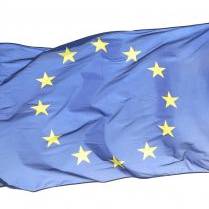 Europe's banks have been condemned for bamboozling customers with hidden charges, complex price structures and shoddy advice.
UK banks, in particular, are accused of operating non-transparent charging structures.
The problem is so bad even experts carrying out a survey for the European Commission could not understand the real costs of accounts in nearly 150 of the 224 banks targeted by Brussels across the EU.
Europe's Consumer Commissioner Meglena Kuneva has called for a culture change and better enforcement by national authorities of consumer rights in the banking sector.
Commissioner Charlie McCreevy, in charge of the EU single market, added the Commission was ready to "set the ground rules" for the conduct of banks towards their customers if the providers fail to tackle the issue themselves.
UK banks 'below average'
The survey says the simplicity of using UK accounts was "above average", but transparency was "below average".
Doug Taylor, personal finance campaigner at consumer lobby group Which?, says: "The lack of transparency around financial products has been evident in the UK for a long time.
"Now we are being told British banks are below average for price transparency on current accounts. It's no wonder customers can't compare accounts and end up staying with the devil they know."
The Commission said "opaque" fee structures were inhibiting bank customers from taking up their right to switch banks across the continent.
Only 9% of EU consumers switched current accounts in 2007 and 2008, partly because the confusing current account information in many banks make it impossible to compare offers. That compares with about 25% of car insurance customers who switched in the same period.
Kuneva says: "Retail bankers are letting consumers down.
"There is widespread evidence basic consumer principles are being violated with problems from complex pricing to hidden charges and information that is unclear and incomplete."
Account costs
Average prices of running current accounts varied hugely across the EU – from as high as 253 euros (£229) in Italy to as low as 27 euros (£24) in Bulgaria.
UK average charges are put at about £95.
Further reading/Key links
Top providers: Best Bank Accounts
Full reclaiming guide inc. free template letters: Bank Charges, Bank Charges Hardship