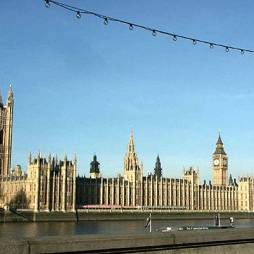 The Prime Minister's office is to investigate banks and building societies' ability to take money from customers' accounts without permission.
In a conversation with MoneySavingExpert.com creator Martin Lewis, a senior aide at Number 10 revealed it plans to probe the fact providers have unprecedented access to individuals' accounts.
While still in the early stages, the focus is expected to be on bank charges (see the Bank Charges guide), but could also stretch into setting off (see the Setting Off guide), where banks use people's savings to pay off their debts – without notifying customers in advance.
The news comes in the same week PM Gordon Brown broke his silence on bank charges by declaring, in a letter to this site, he wants a negotiated settlement between all parties to ensure swift compensation for victims if fees are ruled unfair (see the PM on bank charges MSE News story).
Martin Lewis says: "When you're in dispute with British Telecom, it has to take you to court to make you pay up. Yet if a bank, rightly or wrongly, has decided you owe it money, it can simply take it from your account without asking.

"This concentrates too much power in any company's hands. Banks have become prosecutor, judge, jury and jailor all in one go.

"As we've seen from the bank charges saga, where the money taken looks to have been unlawful – it's crucial checks are put in the system to stop these abuses of power happening again."
Further reading/Key links
Fight back: Reclaim Bank Charges, Setting Off