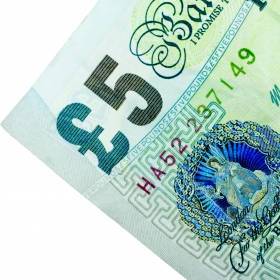 An increasing number of people do not know what return they are receiving on their savings, a survey shows today.
Roughly 36% of people admitted they had no idea what interest rate they were paid, up from 32% six months ago.
These findings back-up exactly what MoneySavingExpert.com has been saying for years because providers do not make this information clear on statements.
This site is running a campaign to force banks and building societies to publish savings rates on statements, which has been supported by politicians (see the MPs back MSE Savers' Rights campaign MSE News story).
And it's never been more important to know your rate given most savers have seen the amount earned plummet over recent months (see the Top Savings, Top New ISAs and Regular Savings guides for the best rates).
Consumers in the dark
The research from Investec Private Bank also shows the proportion of people who know the exact rate their savings account pays has fallen from 22% in February to 19% at the end of August.
A further one in four people claim to know the approximate rate of interest they are earning on their cash.
Figures released by the Bank of England today show the average interest rate paid on a branch-based instant access account is just 0.17%, while the average rate on a tax-free cash ISA is only 0.41%.
MoneySavingExpert.com revealed yesterday more than one in three of all accounts (not just branch-based and including fixed rates) pay less than 1% interest before tax (see the Millions earn sub 1% savings interest MSE News story).
Dan Plant, MoneySavingExpert.com money analyst, says: "In such a low savings rate environment, anyone with money to stash should be actively looking for the top paying accounts.
"Yet huge swathes of savers don't know what they'll earn this year; this screams that mandatory 'Savings Summary' boxes on statements are a must."
How to find your rate
Normally, it will not appear on your statement. Most providers display their rates online within their savings section.
However, you'll often only find the link tucked away at the bottom of the screen or in the far left or right-hand side, so look carefully.
Even when you find a list of rates, as providers have so many similar-sounding accounts, ensure you match the rate with the precise name of your account.
Also, try to remember when you opened the account (it may say so on your statement) as rates are often determined by when you signed-up.
Failing that, give the customer services number a call (see the Say no to 0870 guide to ensure you don't pay sky-high call charges).
Additional reporting by the Press Association.
Further reading/Key links
ISA guides: Top New ISAs, ISA Transfers
Safety guide: Are your savings safe?
Boost your rate: Top Savings, Regular Savings, Top Fixed Rates