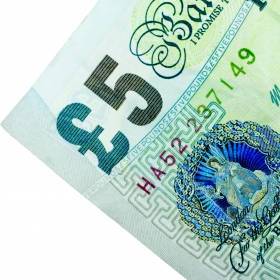 Halifax and Bank of Scotland (HBOS) are to cut overdraft penalty charges on their current accounts by the end of the year.
The pair, part of the Government-owned Lloyds Banking Group, have confirmed they will axe the current charges structure where you are whacked with fees of up to £35 per transaction if you exceed your limit, which could add up to £133 a day.
Last week, fellow Taxpayer-run banks Royal Bank of Scotland and Natwest announced they would cut unaurthorised overdraft charges from £38 to £5 a time in some cases (see the Bank Charges Slashed MSE News story).
HBOS customers will instead pay £5 a day for every day they are in an unauthorised overdraft no matter how many transactions are attempted or how deep into an unauthorised overdraft they go (see the Bank Charges reclaiming guide).
This arrangement is already in place on HBOS's Reward current accounts but will be extended to all accounts where an overdraft facility is available, though there are still question marks whether it will apply to student accounts.
An HBOS spokesman says the new structure is expected by the end of the year, though he could not pinpoint a precise date. Update (22 Sept): HBOS has since confirmed a 6 December date for the change.
He adds: "It is intended all current accounts will move to a daily overdraft charging structure like this in 2009. In the interim, existing customers will continue to use their accounts as normal."
Martin Lewis, MoneySavingExpert.com creator, says: "This is hopefully another nail in the coffin for bank charges and is another Government-owned bank slashing charges.
"It is to be hoped HBOS's sister bank, Lloyds TSB, also cuts its charges to make them much fairer."
Alliance & Leicester already operates a similar overdraft penalty charges system, as does Barclays on some accounts.
Reclaim bank charges
This site has long campaigned overdraft penalty fees are far too high. MoneySavingExpert.com has also been at the forefront of the reclaiming charge.
Over 6.2 million free bank charges reclaiming template letters have so far been downloaded from this site alone (see the Bank Charges reclaiming guide to download one yourself).
However, reclaiming is on hold for most, other than those in financial difficulties (see the Bank Charges Hardship guide), pending the result of a test case to determine the fairness of charges.
Test case latest
Current account providers are appealing a High Court and Court of Appeal ruling that fairness rules apply to bank charges. The new Supreme Court is hearing the appeal, with a decision expected any week.
If fairness rules apply, the Office of Fair Trading (OFT) will decide whether charges are indeed unfair, and it has provisionally said they are unfair.
That could be the trigger to re-opening the reclaiming floodgates so it's still worth getting your claim in now to get in the queue if that happens.