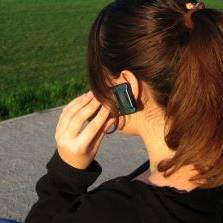 Orange and T-Mobile are to join forces in the UK, to create a mobile phone giant with around 28.4 million customers, it was announced today.
Orange, owned by France Telecom, and Deutsche Telekom-run T-Mobile confirmed they were in "exclusive" talks to join forces in a 50/50 joint venture.
The tie-up will form the UK's biggest mobile phone operator with a market share of around 37%, the pair said (see the Cheap Mobiles guide to help get the best deal).
Customer impact
There are fears the move could lead to more expensive tariffs in future.
Martin Lewis, MoneySavingExpert.com creator, says: "In the long run, the danger is the reduced number of operators means limited competition. While this means we shift from five to four major networks, in reality, 3 is a small player so there will be three main groups.
"The new Orange/T-mobile combination will be massively dominant and that can often have a detrimental impact on wider pricing. It's something to be monitored, even though the immediate impact on mobile customers is likely to be limited."
Orange and T-Mobile insist their deal will "bring substantial benefits to UK customers", promising expanded network coverage, better network quality and improved customer services.
They say their merger plans – due to be formally signed by the end of October – will see both brands remain separate for the first 18 months after completion of the deal while branding alternatives for the joint venture are reviewed.
France Telecom's chief financial officer Gervais Pellissier says: "By combining our operations in the UK, we anticipate the long-awaited consolidation in one of Europe's most competitive markets, thereby creating a well positioned player.
"This will reinforce fair competition and will provide strong benefits for our customers through improved coverage, quality of service and an enhanced capacity to develop new services and technologies."
Market share
Orange has nearly 17 million customers in the UK, of which close to one million are on the fixed broadband side.
Its smaller rival T-Mobile has 12 million UK customers and a share of around 15% of the market.
Orange and T-Mobile are smaller UK players than rivals O2 and Vodafone, which lead the sector with market shares of 27% and 25%, respectively.
Additional reporting by Guy Anker
Further reading/Key links
Slash mobile costs: www.moneysavingexpert.com/mobiles
Sell old mobiles: www.moneysavingexpert.com/mobilerecycling