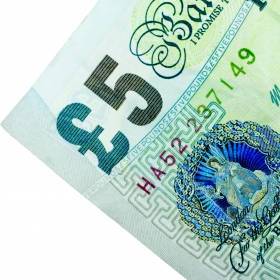 Savers who can make regular monthly deposits can earn an unbeatable 5.5% from Buckinghamshire Building Society, fixed for a year.
Its Chiltern Gold Mine Issue 2 regular savings account pays that pre-tax rate if you deposit between £50 and £250 a month (see the Regular Savings guide).
However, the society stresses there is limited availability so the account could be pulled at any time.
Once opened, by branch or post only, you cannot make any withdrawals until the year is up, at which point you'll only earn a miserly 0.1% so ensure you transfer that cash immediately.
If you save the maximum allowed you could earn £71 interest after tax (basic rate) and £53 (higher rate).
The next best current rate is a five-year bond at 5.45% from West Bromwich Building Society but, with it, your money is tied up for the full five years.
Alternative regular savers
There are many other accounts that offer fixed pre-tax interest for a year if you make consistent monthly payments.
Halifax/Bank of Scotland pays 5% if you deposit between £25 and £500 a month into its Regular Saver account.
Natwest/RBS also pays 5% on its Regular Saver but you can only deposit between £25 and £250 a month.
If you make a withdrawal from either provider the rate paid on all your cash in the account plummets to a fraction of a percent.
Barclays pays a lower 4.25% on £20 to £250 monthly deposits but you can take money out without huge penalties. All that happens is the annual rate drops to 3.03% in the month a withdrawal is made.
Further reading/Key links
Best rates: Regular Savings, Top savings accounts
Stay safe: Savings safety guide