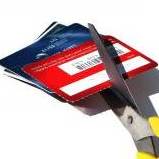 A landmark legal victory could open the floodgates for millions of people to take credit card companies to court, it is claimed.
Lynne Thorius is the first person to see her credit card debt of £8,000 wiped out in court after she was unfairly sold payment protection insurance (PPI) (see the Can You Wipe Off Debts? guide).
Lender MBNA was trying to sue the mother-of-three, from South Shields, South Tyneside, for the outstanding balance on her Sunderland AFC-branded plastic.
The cleaning supervisor, 49, had paid thousands of pounds for the protection scheme over seven years despite never having asked for it (see the PPI Reclaiming guide).
A judge ruled MBNA had breached the Consumer Credit Act, partly because the credit card provider earned commission from the insurance company for the policy it had sold, without telling Mrs Thorius.
In addition, MBNA failed to produce a signed copy of the credit agreement.
All previous attempts to get credit card wiped out over missold loan insurance have been settled out of court.
Because Mrs Thorius was the one being sued rather than the credit card company, the case went all the way to a judgment at Newcastle-upon-Tyne County Court last week.
Floodgates to open?
The claims management firm that successfully defended Mrs Thorius says: "MBNA acted in a disgusting manner. It harassed this woman at all hours of the day and night to force her to pay for something she never even asked for.
"Now Lynne has won, the floodgates could open for millions of other people.
"It will change the way banks lend money and issue credit cards."
Mrs Thorius says: "It's a massive relief for myself and my family.
"MBNA treated me appallingly from start to finish. I ticked 'no' on the PPI option but it applied it to my account anyway.
"When I had my hours cut at work from full-time to part-time and started to struggle to pay the bill, MBNA started calling me three or four times a day, even as late as 9.30pm or 10pm. Someone even said it would repossess my house."
Mrs Thorius was first issued with a card in July 2002 with a limit of £1,500. She used it to pay bills and buy gifts for family and friends, but before she knew it, she was close to the card limit, which was gradually increased to a whopping £7,000.
Claim rejected
Mrs Thorius, who was paying £20-£30 a month in PPI for seven years, even tried to make a PPI claim when her hours at work were cut but she was turned down flat.
An MBNA spokesman says: "The judgment went against MBNA for a number of reasons, in principle because the deputy district judge felt that MBNA had not on this occasion provided the appropriate documents to the customer and as such was not able to rely on the clauses MBNA would ordinarily seek to rely on in these cases.
"The case is a county court case and each case is decided on its own merits and on the factual circumstance of each case.
"This does not set any legal precedent."
Further reading/Key links
Reclaim cash: PPI Reclaiming
Debts write-off: Can You Wipe Off Debts?