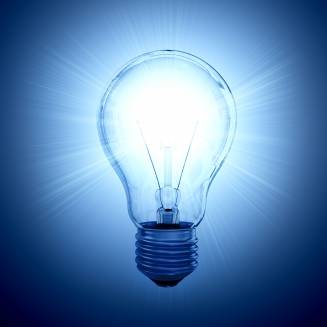 The cost of a typical family's annual energy bill could soar to £2,000 because of the volatility of the energy market and the huge investment required.
Energy regulator Ofgem, which delivered the worrying news this morning, says investment of up to £200 billion is needed to secure supplies and meet environmental targets.
This, coupled with a potential spike in the cost of fuel on the wholesale markets (where energy firms buy power from) as the world recovers from recession, could see bills rise by more than 60% by 2016 (see the Cheap Gas & Electricity guide).
Given the average family spends £1,239, according to price comparison website uSwitch.com, such a rise would see typical bills stand at just under £2,000.
Over the past year, wholesale costs have shrunk by 50%, yet suppliers are stubbornly failing to lower household bills by similar margins (see the Energy firms refuse to cut prices MSE News story).
This is despite Ofgem calling on firms to lower bills (see the Regulator calls for prices drops MSE News story). Yet the watchdog has also received criticism for not having the teeth to enforce cuts.
Archna Luthra, MoneySavingExpert.com money analyst, says: "It's disappointing to hear this from Ofgem.
"It's effectively giving the green light for price hikes when it should be protecting consumers' interests foremost. Instead of bowing down to suppliers it would be nice to see Ofgem bare some teeth. In the short term, at least, consumers MUST see a price cut."
A price war has recently broken out among suppliers but only on selected online tariffs, meaning the majority still pay way over the odds. Experts argue, even with those minimal drops, prices as a whole are still too high (see the Time for energy price cuts MSE News story).
Ofgem report
The watchdog says investment is needed to renew power stations, meet green targets and improve infrastructure.
It lists four possible future scenarios and the impact on our bills:
Slow recovery from the recession, coupled with global green stimulus packages could lead to bill hikes of 14% by 2020.
Rapid expansion in green measures coupled with strong economic growth could see consumer bills rising by 23% by 2020.
The recession continues and wholesale gas and electricity prices remain low in the short term, reducing the incentive to build new nuclear and renewable power infrastructure. Bills would not rise steeply initially, but will increase by 22% by 2020.
The potential 60% hike by 2016 would be caused if wholesale gas prices spiked as a result of resurgent global economies competing for energy resources and no new nuclear facility would become operational before 2020. Bills would drop back to a 25% increase on current prices by 2020.
Ofgem chief executive Alistair Buchanan says: "These are big challenges. Consumers are already enduring high energy prices.
"This is why we are consulting with consumer and environmental groups, the academic community and industry to ensure any policy proposals we make are grounded on the best evidence available.
"Early action can avoid hasty and expensive measures later."
Shadow energy secretary Greg Clark said the challenges in the energy sector came about because of Government "dithering".
"This is the characteristic over the last 12 years," he adds.
"There has been no policy, effectively. We are in the situation we are because they have had their head in the sand for 12 years."
Further reading/Key links