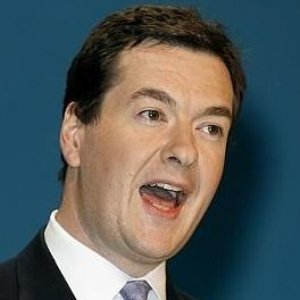 The Conservatives have confirmed they will bring forward the planned rise in the retirement age, if elected.
It will mean around 5.4 million will start receiving their Government-funded retirement income at 66 rather than 65.
This is to fund a rise in the Basic State Pension for all (see the State Pension Boosting guide).
In his Tory Party Conference speech today, shadow chancellor George Osborne (pictured, right) stated a Conservative government would ensure the Basic State Pension rises in line with earnings.
It's currently increased every April based on the previous September's Retail Prices Index inflation rate or 2.5%, whichever is higher.
The new system would mean more generous future pensions, he says. The current full Basic State Pension benefit stands at £95.25 a week.
Retirement age plans
As things stand, the official pension age for women will rise over the next decade from 60 to 65 to bring it in line with the retirement age for men. By 2026, the pension age for men and women will reach 66 and will gradually rise to 68 by 2046.
But the Tories will increase the pension age from 65 to 66 for both genders earlier than planned, though not before 2016 for men and 2020 for women.
Advisor firm Hargreaves Lansdown estimates around 3.4 million men and 2 million women will retire at a later age if the Conservative proposals come to fruition.
Osborne says: "All parties accept that the state pension ago will have to rise to afford increasing the basic state pension for all.
"This already is happening in Germany, in Holland and in Australia. We will ensure no increase happen until the second half of the next decade – in the Parliament after next.
"No one who is a pensioner today, or approaching retirement soon, will be affected."
Mixed feelings
Pensions experts have differing views on the plans.
Dr Ros Altmann, a former Government pensions adviser, says: "The announcement does not appear to be carefully thought through.
"There are significant savings to be made by simplifying our pension system, but just raising the state pension age is not the answer.
"It may make easy headlines, but it does not necessarily make good policy."
However, Tom McPhail, from Hargreaves Lansdown, says: "The plans should be welcomed.
"A decent pension will not happen unless we confront tough choices such as retiring later and spending less money now. We all need to save more."
Further reading/Key links
Full details: Osborne speech
MSE News (06.10.09): Isa limit rises for over 50s today