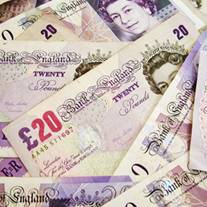 You can earn a £100 bonus by applying online for the Alliance & Leicester (A&L) Premier current account from Monday.
The account is already one of our top picks so the cash offer is an extra benefit, though the £100 sweetener is only available until Sunday, 13 December (see the Best Bank Accounts guide)
You'll get an interest-free overdraft for 12 months (then 50p per day, up to £5/month max) and annual European travel insurance for the under 65s.
However, you'll only get an overdraft if you meet Santander's credit scoring criteria.
To get the full benefits, you must apply online, deposit at least £500 per month and use the bank's 'Account Transfer Service' to switch direct debits and standing orders over. The £100 payment will be made within 11 weeks of account opening.
Anyone who has had a current account during the past three months with Santander-owned Abbey, A&L, Cahoot or Cater Allen is ineligible for the £100 bonus.
A&L has run this same promotion at many points this year, though only for a few weeks each time.
Alternative accounts
First Direct also offers a £100 signing-up bonus to its 1st Account, while the Halifax/Bank of Scotland Reward account pays £5 per month after basic savings tax (Full details in the Best Bank Accounts guide).
Further reading/Key links
Top accounts guide: Best Bank Accounts
Boost savings: Top Regular Savers