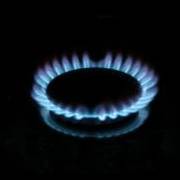 Energy prices are unlikely to rise over the next year, leading energy analysts have told MoneySavingExpert.com. Some even expect a much-needed fall.
There had been fears our power bills could soar following major profit announcements by two of Britain's largest power firms over the past 36 hours (see the Cheap Gas & Electricity guide).
The announcements have also caused outcry as to why power firms are not lowering prices, let alone possibly hiking them, when they are making bumper returns and are seeing some of their costs fall.
Scottish and Southern Energy yesterday refused to rule out price hikes next year despite a 36% profit rise (see the Energy price hike fears MSE News story).
British Gas today warned wholesale gas prices (the price firms pay for power) are set to rise, sparking fears these could be passed onto consumers. This came after its parent Centrica said its residential arm was on track to see a 43% profit rise this year.
Despite predictions of rising wholesale prices in future, these costs have tumbled by around 50% from their high in 2008.
Energy regulator Ofgem has previously written to the six major power firms questioning why, therefore, they have only passed on up to 10% of price reductions this year to consumers, but to no avail.
Price predictions
We asked four experts what they thought would happen to our bills, regardless of provider, over the coming year.
Opinion is divided but none have forecasted rises, while two think we could yet see further price cuts.
Here's what the quartet said:
Andrew Horstead, from energy analyst firm Utilyx:
"UK wholesale gas and power prices are likely to remain depressed heading into the New Year. This would suggest utility companies have been able to, and will continue, to take advantage of lower wholesale prices when they buy forward (buying power now to sell to us later).
"Over time, the retail price should catch up with the drop in wholesale prices, which would indicate there should be an opportunity for lower retail prices in the next 3-6 months, assuming wholesale prices remain low."
Mark Todd, from price comparison site Energyhelpline.com:
"With profits substantially up, millions of customers will now be hoping for a much needed price cut.
"A 5-10% cut in the New Year is not out of the question, particularly as wholesale prices remain at much lower levels than last year.
"Online bills are already much lower than standard bills. We therefore believe that offline prices have further to come down.
"Expect reasonable cuts in standard prices in the New Year and smaller cuts to online prices as firms jostle for top spot in the switching tables."
Ann Robinson, from price comparison site uSwitch.com:
"We don't expect any further price reductions for people on standard tariffs, though there maybe further reductions for those on online deals. Prices will generally remain steady for a while."
Scott Byrom, from price comparison site Moneysupermarket.com:
"It's the million dollar question. The way the market is, anything can happen so they could go up or down, or stay stable.
"Only 17% of households switch their supplier. If more switched, companies would become more competitive as they'd need to attract more customers."
Compare prices
Everyone should check whether they're on the cheapest possible tariff. While some firms' prices may be cheaper than others as an average, it doesn't mean they're best for you.
So always do a comparison first to find the right deal (full details in the Cheap Gas & Electricity guide).
Many who've never switched before can save up to £250 a year, and even those who have switched before, could see savings over £100.
Further reading/Key links
Slash energy costs: Cheap Gas & Electricity
Capped tariff help: Is your Cap/Fix ending soon?