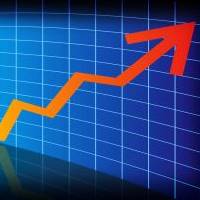 Petrol prices pushed up inflation last month for the first time since February, official figures showed today.
The Consumer Prices Index (CPI) rose to 1.5% in October from 1.1% in September, the Office for National Statistics (ONS) says (see the Cheap Petrol & Diesel guide).
While average petrol prices slipped 0.8p a litre over the month, it was a much smaller fall than the 7.1p slide seen a year earlier amid collapsing oil prices, adding to inflationary pressure.
Although CPI is still below the Bank of England's 2% target, today's figure is slightly above the 1.4% expected by the City.
However, the Bank expects inflation to rise still further above the target in the months ahead, particularly when the temporary cut in VAT is reversed in January.
Other reasons behind the jump in the CPI over the month included a record rise in the price of second-hand cars due to a shortage of supply, and increasing air fares compared with slashed prices a year earlier.
DVDs and computer games also registered price hikes as well as telephone bills, where increases in landline costs were higher than a year earlier.
The price pressures offset downward influences on the index, particularly from lower bank overdraft charges and mortgage arrangement fees (see the Cheap Mortgage Finding guide).
The Retail Prices Index, which includes house prices, rose from minus 1.4% to minus 0.8% on the month, the biggest month-on-month rise in more than 19 years.
The same factors influencing the CPI affected the RPI - with the added impact that house prices are now rising compared with falls a year earlier.
Further reading/Key links
Best rates: Top Savings
Mortgage rate-busting: Cheap Mortgage Finding