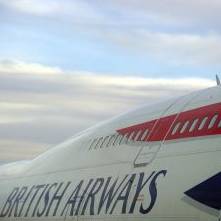 UPDATE (17 Dec, 3.45pm): The High Court has ruled the proposed strike cannot go ahead (see the BA strike off MSE News story).
British Airways (BA) will not offer refunds to worried travellers who cancel flights during the proposed strike period, as things stand.
This means many who want to re-book a cheap alternative are left in limbo, unable to buy flights with other airlines unless they're prepared to risk paying twice.
More than a million passengers face Christmas misery after BA cabin crew announced a 12-day strike from December 22 to January 2 in a row over in a row over jobs, pay and working conditions.
The airline will only offer refunds once flights are cancelled, which has not happened yet, and is unlikely to happen for a few days, assuming the strike goes ahead.
Yet the longer passengers wait to re-book, the more expensive alternative flights will become (see the Cheap Flights guide).
Many cannot cancel
Many will have already booked hotels and car hire, and even though they may be able to claim on travel insurance, many won't be able to re-book on alternative dates due to work or family commitments.
The exception is for those on expensive, flexible tickets who may be able to cancel without charge.
The best option for most BA passengers at present is to re-book via the airline to the same destination at another point in the year.
A BA spokeswoman says: "At this stage we are offering re-booking within the next 12 months to the same destination. If your flight is cancelled then we can re-route you or offer a refund.
"It is a very complex process to cancel flights so we don't yet know when that will happen."
BA will not offer refunds for hotel bookings made direct with the hotel or via an agent.
Find further details of how the strike affects you in tomorrow's Free Weekly Email.
Martin Lewis, MoneySavingExpert.com creator, says: "BA needs to get its act together. We all understand the company is in a difficult position but this policy of not allowing cancellations is adding to customer woes and likely to lead to long-term detriment to its reputation.
"If people can find other flights elsewhere they should be allowed to cancel with no charge immediately. Come on BA, stop ruining people's Christmas."
Further reading / Key links
Make them play fair: Consumer Rights
Fly for less: Cheap Flights
Beat airline tricks: Budget airline fee-fighting