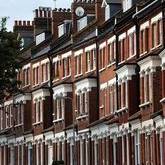 Borrowers with a mortgage where the interest is calculated once a year could save hundreds of pounds by overpaying in the next two weeks, brokers insist.
Many lenders do their sums to work out how much interest you pay on 31 December for the following year's payments. The lower your balance on that date, the less you pay over the following 12 months.
Numerous Abbey, Alliance & Leicester, Barclays/Woolwich, Natwest and Royal Bank of Scotland customers fall into this category (see the Cheap Mortgage Finding guide).
Halifax/Bank of Scotland and Lloyds TSB will do their calculations in around six weeks (see table below for lender-by-lender dates).
A borrower with a £150,000 mortgage at 5% interest would save over £800 a year by overpaying £10,000, if lucky enough to have that amount.
Legacy deals
Few mortgages are still sold on an annual interest basis, with most calculating your interest daily.
Those on annual deals are likely to be homeowners who have not switched mortgage in years.
This means it's unlikely there will be restrictions on how much you can overpay by, as these only tend to apply during introductory periods (typically up to 10% extra per year).
You can sometimes have your interest payment recalculated during the year but this is often subject to a minimum overpayment (typically £500 per overpayment).
In those cases, you may also have to ask your lender to ensure overpayment counts towards reducing your payments immediately, whereas you don't need to do this close to your year-end.
David Hollingworth, from fee-free mortgage broker London & Country, says: "The end of your mortgage year is a good time to overpay if you have the spare cash. If you overpay during other times of the year check with your lender on any restrictions."
Major lenders' annual interest year-ends

Lender
Calculation date
Abbey
31 December
Alliance & Leicester
31 December
Barclays/Woolwich
30 September or 31 December
Bristol & West
31 March
Halifax/Bank of Scotland
1 February
Lloyds TSB/Cheltenham & Gloucester
31 January
Natwest/Royal Bank of Scotland
31 December
Someone with a £150,000 repayment mortgage, paying 5% interest, charged annually, with 20 years remaining, would pay £12,036 in payments a year.
If they reduced the debt to £140,000, they would pay £11,232, saving £804, according to the Council of Mortgage Lenders' repayment calculator.
At 2.5% interest under the same scenario, the saving is £636 a year (paying £8,976 instead of £9,612).
If making an overpayment, ensure you leave enough working days for the money to reach your mortgage account.
Some lenders, such as HSBC, have no borrowers on annual interest deals.
Mortgages where interest is calculated daily are nearly always cheaper, unless you're in arrears.
Further reading/Key Links
Mortgage cost-cutting guides: The Remortgage guide, Mortgage haggling, Cheap mortgage finding, Ditch my fix?