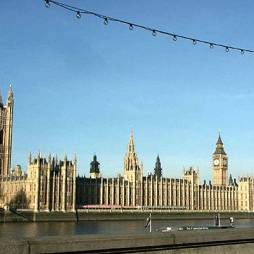 MPs are urging watchdogs to investigate the fairness of the credit application market, amid concerns consumers are being penalised for searching for the best deals.
Today's announcement follows an inquiry by the Treasury Select Committee, instigated by MoneySavingExpert.com, into the way lenders treat applicants.
The chief concern is that consumers who scour the market for the best loan and credit card deals build up a record of multiple applications with credit reference agencies.
Many apply for numerous products as you don't know whether you'll be successful, or the rate offered, until you apply (see the Credit Rating guide).
Yet too many applications in a short space can harm your chances of getting future credit or mean you pay higher interest rates if borrowing is offered.
The committee is calling on the Office of Fair Trading (OFT) to launch an investigation into these issues.
Consumer detriment
The inquiry came after MSE suggested this to the committee as a major area of consumer detriment, and evidence was supplied by hundreds of comments from site users via a mixture of forum posts and emails (see the Forum Comments).
Committee chairman John McFall says: "While it is right to protect consumers from potentially reckless lending; equally, they shouldn't be penalised for shopping around for loans.
"We are today calling on the OFT and Information Commissioner's Office (ICO) to look into the credit market, following an inquiry which sparked concerns amongst the Treasury Committee about just how fairly and openly it is operating."
Martin Lewis, MoneySavingExpert.com creator, who gave evidence to the initial inquiry, says: "The only way to find out what interest rate you'll get is often to apply first. It's a ridiculous scenario.
"Then you may find even if it's advertised at 7.9%, you're offered 15%. Turn that down, and the fact you've applied diminishes your ability to get credit elsewhere. The system penalises customers trying to get the best deal.
"I'm delighted that, following a suggestion by MoneySavingExpert.com, the committee has recognised this problem."
The Committee's report said it is "extremely concerned" the ability to shop around could be impeded by the current system (see the Cheap Loans, Top Balance Transfer, 0% Purchase Cards and Cashback Credit Cards guides).
Lenders stated during the inquiry that they record each application because multiple applications could be a sign of fraud or over-indebtedness.
The committee says any solution must strike a balance between minimising fraud and over-borrowing, and ensuring "the market is subject to normal market disciplines".
Free searches
The report asks the ICO to consider whether the quality of data held by credit reference agencies is sufficiently accurate.
It also says the OFT and ICO should consider whether charges for viewing your credit file with either of the three agencies are reasonable and they should consider whether you should be able to search for free (see the Credit Rating guide).
Further reading/Key links
Boost credit score: Credit Rating
Top cards: Balance Transfers, 0% Purchase, Cashback Cards
Best loans: Cheap Loans