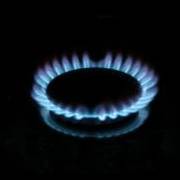 Npower has launched a new tariff that makes it the cheapest in 11 of the 14 energy regions, according to price comparison sites.
Its Sign Online 17 deal, which it says will be 2% cheaper than its standard prices until March 2011, will cost a typical family £907 a year, says uSwitch.com.
The launch comes after rival British Gas unveiled its Websaver 5 plan last week, which is typically £22 a year more expensive.
As these figures are only averages, and will vary from person-to-person, always use a comparison site to check costs before switching (see the Cheap Gas & Electricity guide).
While power firms have been tweaking their prices to edge them to the top of the best buy tables only those who switch will benefit.
Most users are stuck on expensive deals despite the price power firms pay for gas and electricity having fallen by around 50% over the past 18 months.
Further reading/Key links
Slash energy costs: Cheap gas & electricity
Capped tariff ending soon? Capped tariff help