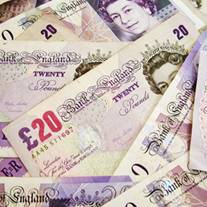 The Office of Fair Trading (OFT) will announce tomorrow whether it plans to continue its fight against banks over unauthorised overdraft charges.
Reports today suggest it will drop the case, though the watchdog is refusing to confirm its decision until the markets open in the morning.
The Supreme Court ruled at the end of last month that charges for exceeding your overdraft limit do not come under the OFT's jurisdiction under unfair contract rules, potentially dashing the hopes of thousands of consumers who had tried to reclaim cash.
Martin Lewis, MoneySavingExpert.com creator, says: "If the OFT pulls out, it'll be a terrible day for justice.
"If it's lost the stomach to fight, then it must call into question its role as a consumer champion. We may see some of the poorest individuals needing to personally fight some of the country's biggest corporations."
"We know the OFT thinks charges are unfair, because it provisionally said so. The only issue is finding a law that allows the OFT to make a judgment on fairness.
"We believe there are regulations that could allow this: Regulation 5 of the Unfair Terms in Consumer Contracts Regulations, and Section 140 of the Consumer Credit Act. These laws even put the burden of proof on banks to prove fairness."
The Government has indicated that despite the outcome of the ruling it will ensure the system of unauthorised overdraft charges is made fairer for consumers in the future.
It said it would work with the OFT and Financial Services Authority to create a new framework for fairer bank charges, but warned it would take action if a voluntary agreement with the banks could not be reached.
Additional reporting by the Press Association.
Further reading/Key links
Fight back: Bank Charges