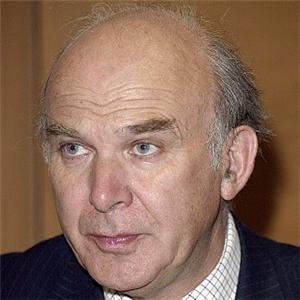 Lib Dems Shadow Chancellor Vince Cable has tabled an early day motion in Parliament this week calling on banks and building societies to refund 'unfair' overdraft charges.
Cable is also calling on the Office of Fair Trading (OFT) to continue fighting to help reclaimers get their money back. The petition has been signed by 35 other MPs so far (see the Bank Charges Q&A guide).
The news follows the Supreme Court's ruling last week that bank charges cannot be assessed for fairness, in a victory for current account providers. Had they lost, the OFT would have determined whether charges of around £35 a time are fair.
Yet the court said the case is not closed, stating the OFT could yet explore further legal avenues. The OFT has yet to announce whether or not it will continue the fight but is expected to reveal its next move later this month.
The motion:
"Condemns the disproportionate charges levied."
"Notes the Supreme Court conclusion was not a judgement on the fairness of charges."
"Welcomes the OFT's assessment that such charges are unfair."
"Urges the OFT to pursue this issue."
"Calls on the Government to review existing pricing structures."
"Calls on banks and building societies to voluntarily refund unfair and disproportionate charges."
Banks and building societies are unlikely to heed Cable's demands as things stand. Lloyds TSB, for example, is already trying to get court cases relating to the legality of charges struck out.
Meanwhile, the Financial Ombudsman Service has said most of the 15,000 cases it has on hold, questioning the fairness of charges, are likely to fail.
MoneySavingExpert.com (MSE) has hired top QC Ray Cox for legal opinion on whether the fight can go on.
Wendy Alcock, MSE money analyst, says: "We're pleased to see the Liberal Democrats are pushing the agenda in Parliament.
"The Government has already said it is determined to ensure charges are fairer in the future and we hope this political pressure results in action."
Other Bank Charges Links

Early Day Motion: Vince Cable motion
Party leader letters to MSE: Brown, Cameron and Clegg
Latest reclaim news: Bank Charges