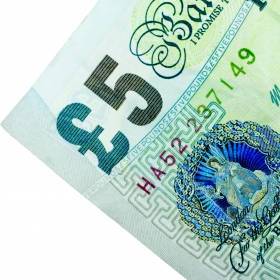 UPDATE: 16 March, 10.35am. The OFT has now released its 'flaccid' report.
The Office of Fair Trading (OFT) will announce plans for the future of bank charges tomorrow. This follows talks with current account providers and consumer groups, such as MoneySavingExpert.
The watchdog is expected to announce a voluntary code agreed with banks and building societies to improve the structure of charges for exceeding your overdraft limit, that are levied in future.
It is not likely to address reclaiming charges you have already received (see the Bank Charges Reclaiming guide).
The OFT is also set to announce moves to make charges for exceeding your overdraft clearer and easier to compare against other bank and building society fees.
One idea put to the OFT is that consumers should be given the option whether or not to have an account that allows them to slip over their overdraft limit. It has also been mooted that a limit may be placed on the size of any overdraft fee.
Unfair charges
Martin Lewis, MoneySavingExpert.com creator, says: "While the positioning of this announcement is about the future of bank charges, if the predictions are right, and bank charges above £10 are deemed unfair, surely they were unfair in the past.
"After all the money that's been pumped into the banks due to their own speculative errors, surely it's time fairness was enacted and people who've been overcharged in the past get their cash back.

"Never forget, these overdraft charges make banks in excess of a billion pounds a year.
"In the old days, if you went beyond your limit and the account didn't pay out, some bright spark invented the hidden 'paid' limit – an amount above your overdraft where your transactions would be honored but you'd be charged £35 a go for it.

"These charges are designed to penalise and entrap – one charge is never enough. The structure means those in trouble get charges upon charges adding up to thousands. And the banks have raked in cash on it ever since."
Further reading/Key Links
Reclaim: Bank Charges Reclaiming, Bank Charges Court Guide, Compare Bank Charges