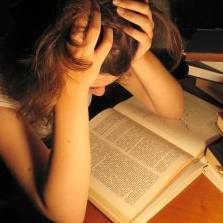 Plans for compulsory financial education in schools have been dealt a devastating blow after plans to help youngsters learn about debt were dropped.
In a bid to rush through legislation in the Children, Schools and Families Bill before Parliament is dissolved next week, ahead of the 6 May General Election, a number of components of the bill have been axed after the major political parties failed to reach agreement on them.
The stumbling block was over allowing parents to opt their kids out of sex education. This was a key part of Personal Social Health and Economic Education (PSHE), of which financial education was also a part (see the Nation educated into debt MSE new story).
As no agreement was reached on sex education, PSHE will now not be compulsory in all schools by September 2011, as was planned, without a renewed political push.
In a recent MoneySavingExpert.com poll, 97% of the 8,000 surveyed supported financial education in schools. Some3% believed it is a job for parents.
'Gutting blow'
Martin lewis, MoneySavingExpert.com creator, who helped launched the financial education plans with Children's Secretary Ed Balls, says: "We're a nation who've educated our youth into debt when they go to university but never educated them about debt.
"This is a gutting blow, financial education is absolutely necessary. It's at times like this you want to bang politicians' heads together - we must hope this doesn't drive us back to square one.
"This was all about to change, things were nicely gearing up for September 2011 when financial education would become compulsory in all schools. Yet now the worry is another generation of Brits will remain in the mire of financial ignorance.

"What we need now is Messrs Cameron, Clegg and Brown to all confirm that whatever happens they won't let financial education be a victim. After the recession and the credit crunch – heaven knows we need it now."
Tories accused
Balls blames the Tories for scuppering these plans as the two parties failed to reach consensus during hastily-held negotiations to help rush the bill through.
In a letter to his Conservative shadow Michael Gove, he says: "I believe the interests of children would have been better served had you agreed to these provisions reaching the statute book.
"Your refusal means the loss of a number of key provisions that would have made a significant difference to the lives of children and their families.
"It is a great pity that you have put at risk improvements in our schools, support for pupils and the well-being of our young people."
Further reading/Key links
Financial education: Teen Cash Class
Student loans MoneySaving guide: Student Loans 2009/10
Student finance guide: Student MoneySaving
Student loans tool: www.studentloanscalculator.co.uk
Student loan help: Should I pay off my student loan?