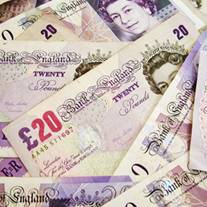 Yesterday marked the start of the new tax year which brought tax hikes but also some better news for others.
This time of year also sees annual price rises built into NHS budgets, utility companies' & councils' charges.
Here, we round up the winners and losers:

The Winners...
Full basic state pension UP from £95.25 to £97.65 per week. And up to £156.15 for couples. See the State Pension guide.


New £5,100 cash ISA allowance. Everyone aged 16 or over can save £5,100 tax-free this year (£10,200 in ISAs including stocks and shares). See the Cash Isa guide).


English NHS prescription prices frozen at £7.20. In Scotland, they've dropped from £4 to £3 and Northern Ireland's now free, like Wales. For full cost cutting tips see the Cheap Prescriptions & Medications guide.


NHS dental costs bands frozen. Treatment costs won't increase in England & Wales.


On average water bills are frozen. Some areas'll face a rise, some a fall - see Water Bill Savings.


The Losers...
Council tax up an avg. 1.6%. Yet check if you can get your Council Tax Rebanded and get £1,000s back.


BT's off-peak times now 7pm-7am, not 6pm-6am. Unless you're on its 'Anytime' package, an hour's landline call at 6pm now costs over £3 instead of nowt. Slash the cost with the Cheap Home Phones guide.


Stamp prices up 2p. For standard sizes, 1st class is now 41p, 2nd is 32p.


Personal allowance frozen. Personal allowance, the amount earnable before you pay tax, stays at £6,475 for most (over 65s £9,490, over 75s £9,640, though earn £22,900+ and it drops). Yet as avg earnings are up most people will pay more tax; see Income Tax Checker.


High earners tax hike. Those earning £150,000+ will pay 50% tax above that threshold. Plus personal allowances gradually fall for £100k+ earners.
Further reading/Key Links
Cut costs: House-Buying MoneySaving, Best Bank Accounts, Inheritance Tax, Cheap Petrol & Diesel, Benefits Check-up