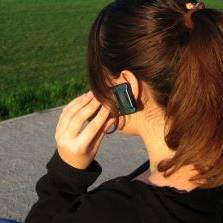 Telecoms regulator Ofcom has opened the door to lower bills for millions of customers today after moving to slash mobile phone connection fees.
The watchdog is cutting termination rates – the charges operators make to connect calls to other networks – from an average 4.3p a minute to 0.5p over a four-year period, following a review launched last May.
It estimates consumers will save £800 million a year by 2015 as the cuts are phased in.
These charges had fallen from more than 23p a minute in 1995 to less than 5p today, with further "steady and sustained" reductions to come, according to Ofcom.
Nick Hutton, telecoms expert at lobby group Consumer Focus, says: "Consumer Focus has called on Ofcom to reduce mobile termination rates as far and as fast as reasonably possible.

"We are pleased Ofcom has chosen to set out this significant reduction up to 2015 in a clear and predictable way, providing certainty for both consumers and industry.
"Lower rates should result in cheaper deals for many people. It is important these reductions translate to savings for consumers and that companies don't seek to recoup revenue by raising costs in other areas."
Consumers must benefit
The regulator says lower charges penciled in for the 2011-15 period should be passed on to consumers and encourage competition in the sector.
Cheaper termination costs will mean lower call charges to mobiles for the 32.7 million UK homes and businesses with a landline, as well as lower mobile-to-mobile costs.
A spokesperson for Ofcom says: "As rates fall and operators adapt, consumers will benefit from cheaper calls and competition in both the UK fixed telecoms and mobile markets."
A BT spokesman says: "BT will make sure its customers see the benefit with cheaper calls to mobiles, including fixed price all-you-can-eat packages that take the worry out of calling mobile phones."
The effect on mobile networks
Mobile phone giant Vodafone was the FTSE 100 Index's biggest faller today, as analysts warned lower termination charges would affect profits from the two-thirds of its customers on pre-paid contracts.
Morten Singleton, telecoms analyst at Collins Stewart, says: "For years it has hardly mattered how many calls such customers made, so long as they were on your mobile network.
"As a receiver of calls the pre-paid customers generated quite decent revenue and profitability from the mobile termination rates alone.
"With these rates finally coming down to a level more commensurate with the costs of providing the service, operators will have to reassess the profitability of their pre-paid customer base."
Review background
Ofcom says the mobile phone market has "changed significantly" since it last set rates in 2007, with many smaller operators alongside major players such as Vodafone, o2 and the newly-merged Orange and T-Mobile.
The cuts decided by the regulator follow European Commission guidance which say rates at a national level should be based only on the real costs an efficient operator incurs to establish the connection, rather than taking into account factors such as overheads.
Ofcom says smaller firms were likely to set their own rates in line with the national operators, increasing regulatory certainty and helping new mobile providers enter the market with products and services.
The watchdog will consult on the changes until the end of June, before concluding its market review later this year.

Additional reporting by the Press Association.
Further reading/Key links
Cut the cost of calls: Cheap Mobiles, Cheap Home Phones, Haggle Mobile Contracts