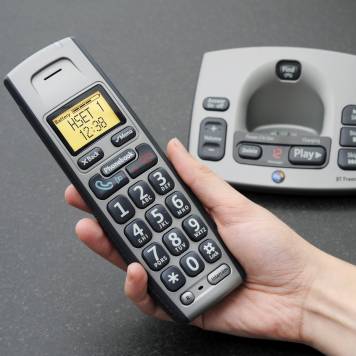 Sky and Talk Talk will join BT next month in cutting the amount of time you have to make inclusive evening calls on a landline.
The pair are moving their weekday 'daytime' bands from 6am-6pm to 7am-7pm on 1 June, with the remainder of the day classed as the 'evening'.
They are also hiking other charges (see the Cheap Home Phones guide).
Both have tariffs that only allow inclusive calls, often branded as 'free', to landlines during evenings. Calls to other numbers, such as mobiles, are usually cheaper during the evening and at weekends.
While users will have an extra hour to make free calls between 6am and 7am, few use the phone at that time of the morning.
BT instigated this same change in April.
Sky call hikes
As well shifting the time-band goalposts, Sky is also raising other charges from 1 June.
For instance, it will cost 5.90p per minute rather than the current 5.25p per minute to call a landline during weekday 'daytime', where charges apply.
The one-off call set-up fee on many calls will rise from 9p to 9.9p, while it will cost 12.5p per minute in the daytime (7.5p during evenings) rather than the current 12.23p (7.34p) to call a mobile on the basic 'Freetime' package.
Talk Talk call hikes
From 1 June, the cost of a chargeable evening call to a UK landline is rising from 1.4p to 1.5p per minute and the cost of a chargeable daytime calls to these numbers is rising from 4.6p to 5.8p per minute.
At the same time, calls that currently carry a 9.25p connection charge will cost 9.9p.
Virgin Media promise
Virgin has confirmed it has no plans to change the 6am-6pm classification of daytime hours currently in operation, and says there are no plans to hike prices.
Slash costs
You can cut the cost of calling by dialing a prefix to re-route calls to cheaper providers, known as override providers. These can be used when calling mobiles, landlines and overseas numbers.
Alternatively, you can get cheaper line rental altogether (see the Cheap Home Phones guide for full info).
Further reading/Key links
Slash call costs: Home Phones, Cheap Mobiles