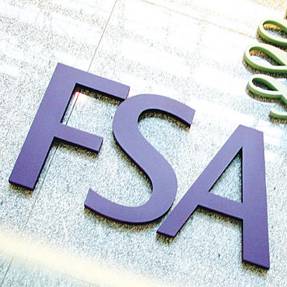 Mortgage lenders have been banned from hitting borrowers behind on payments with punitive charges if they have already set up a payment plan to clear any arrears.
The new rule, introduced from today by City regulator, the Financial Services Authority (FSA), will give struggling homeowners more breathing space (see the Mortgage Arrears and Redundancy guides).
Some lenders hit those in the mire with hundreds of pounds of charges (see the Huge mortgage fees MSE News story for lender-by-lender examples).

As well as banning charges for some, under the new guidelines, payments by customers in financial difficulties must first be allocated to clearing the missed monthly payments, rather than to arrears charges.
The FSA has also re-affirmed past statements that repossessions should always be a last resort.
Reclaim charges
The FSA has previously told MoneySavingExpert.com that homeowners hit with excessive mortgage arrears charges should demand their cash back.
It has hit numerous lenders, such as GMAC-RFC and Kensington, with fines for unfair or exorbitant fees (see the Arrears crackdown MSE News story).
We have heard numerous reports of consumers successfully claiming charges back by complaining to their lender or by contating the free Financial Ombudsman Service.
MSE will soon by publishing a full guide to reclaiming mortgage arrears fees. See the free weekly email for updates.
Lesley Titcomb, from the FSA, says: "We think it is wrong arrears charges should be taken from customers already in difficult circumstances, trying to get their finances back on track."
Sale and rent back crackdown
From 30 June, customers preyed upon by sale and rent back firms will also get greater protection.
These companies buy the properties of those behind on payments and rent them back to the former owners.
Yet many pay far below market value to purchase the property, while there is no guarantee families will be allowed to live in their home in the long run.
The FSA is introducing a number of initiatives, including:
Ensuring families can remain in their home for at least five years.
Banning "exploitative advertising" and high-pressure sales.
Prohibiting the use of emotive terms such as 'fast sale', 'mortgage rescue' and 'cash quickly' in ads.
Introducing a 14-day cooling-off period.
Banning cold calling and prohibiting firms from dropping leaflets through letter boxes.
Compelling firms to ensure all risks are made clear.
Further reading/Key links
Get help: Mortgage Arrears, Redundancy help
Mortgage cost-cutting guides: The Remortgage Guide, Mortgage Haggling, Cheap Mortgage Finding, Ditch My Fix?