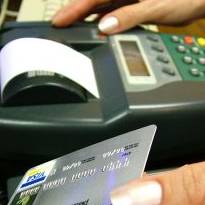 MBNA will end a long-standing credit card stealth charge in the autumn that penalises those who spend on a plastic after making a cheap balance transfer.
The move will also aid those with non MBNA-branded cards that are issued by the plastic provider including those from the AA, Amazon, BT, Play.com and Virgin Money.
However, cardholders will still be penalised until the change on 1 September (see the Best Balance Transfers guide).
From that date, MBNA will ensure, if you don't pay the balance off, that payments will first clear debt with the highest interest charges.
This is in response to a Government crackdown on fees announced by the Labour administration in March (see the Credit Card Crackdown MSE News story).
Other card firms are expected to follow later this year.
At present, most lenders, other than Nationwide and Saga, apply payments to cheap debt first (such as a balance transfer) meaning expensive debt (such as spending) is trapped accruing interest at a rate of knots. This is often referred to as a negative order or payments.
Nationwide says many customers who spend after completing a balance transfer pay, on average, £224 a year in extra charges.
In the meantime, anyone who makes a 0% or low interest balance transfer, or has any other type of promotional rate, should not spend on the card at standard rates where the issuer applies a negative order of payments.
Dan Plant, MoneySavingExpert.com money analyst, says: "While it is good news the industry is finally changing some of its profiteering ways – albeit after significant pressure – millions must still beware this stealth charge for now and not spend after a balance transfer, or risk huge interest penalties."

Further reading/Key Links
How to get help: Debt problems
Cut credit card debt: 0% Balance Transfers And Purchases, Best Balance Transfers