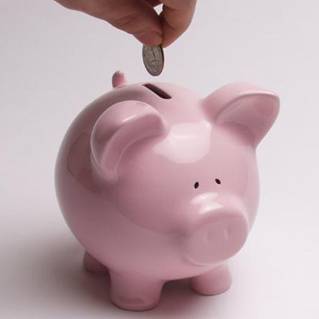 The Government plans to make savings products simpler, to encourage consumers to build up a nest egg for their future.
The new coalition is worried that savers are too often confronted by "a vast array of complex products" (see the Top Savings Accounts and Top Cash Isa Transfers guides).
For instance, many deals start with high rates but often dive after a few months, with providers keeping those falls a secret (see the Savings rate dive MSE News story).
Financial Secretary to the Treasury Mark Hoban said today that the Government plans to ensure new products are more attractive to consumers.
The news comes after the Treasury Committee announced plans yesterday to hold a major inquiry on competition and choice in the banking sector in light of the effects of the financial crisis.
'Simple helps'
Speaking at the Consumer Financial Education Body conference today, he said: "If we are going to encourage families and individuals to take up savings products, we need to make sure that there are products available that they understand and trust.
"Simple products will help everyone make better choices, and we particularly intend them to help encourage saving."
The Government will hold talks between industry and consumer groups on the matter, with a consultation paper on simple products planned by the end of the year.
Hoban added: "We will work closely with representatives from across consumer groups and industry to ensure that the products developed are viable for industry and attractive to consumers."

As well as developing simple, new deals, he said the Government wants to improve existing products that work reasonably well, such as cash Isas.
Only last month, the Office of Fair Trading forced banks and building societies into an agreement to display the interest rate paid on Isa statements and to speed up transfer times between providers from a maximum 23 to 15 working days (see the Isa crackdown MSE News story).
Even then, critics have labeled the new transfer times as still too slow. The OFT even said in its report that "there may be additional benefit from bringing the transfer time down below 15 working days".
Faster Isa transfers
And the Government has said it wants to speed them up further.
On Isas, Hoban says: "We want to make sure that ISAs are as simple, transparent, competitive and flexible as possible.
"To support the new industry guidelines, we will be amending our own guidance to reflect the new, shorter (transfer) time period.
"The OFT also recommended that we should consider changing the time limit in the Isa legislation and I am in favour, in principle, of making that change."
Hoban also wants all savings providers to display interest rates on statements, not just Isa statements, something MoneySavingExpert.com has long called for (see the 50-Word MSE Consumer Manifesto)..
Fair deal on credit
Separately, the Government announced today that rules governing credit agreements will be reviewed to ensure consumers get a fair deal.
The review will look at the way credit cards, loans and other products are sold and the extent to which people understand what they are committing to.
The Government is asking for evidence on what is currently working well in the market and where it can intervene to relieve pressure in the system, before the launch of a consultation later this year.
Teresa Perchard, from debt charity Citizens Advice, says: "We know from advising on over 1.1million consumer credit debt problems a year that it is vital that credit is sold responsibly and consumers know exactly what it is they are signing up to."
Additional reporting by the Press Association.
Further reading/Key links
Top deals: Top Savings, Cash Isas, Isa Transfers