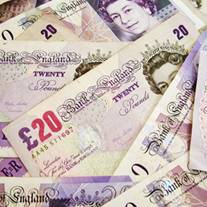 Mortgage lenders are restricting their best deals to borrowers who apply direct, effectively cutting out most of the broker market.
Those who use an adviser to help choose the best deal may therefore miss out on the cheapest rates (see the Remortgage Guide and First-Time Mortgage Guide).
This could mean a £5,000 loss on a typical £200,000 property over two years if you fail to spot the top direct-only deals.
Those borrowing a large percentage of their property's value, known as the loan-to-value (LTV), will find the biggest differences in direct-only and broker-accessible rates.
Over 50% of mortgage deals are now only available via a bank or building society branch or via their telephone or internet channels, compared to less than a quarter in April 2007.
Accessing the best deals without paying a fee now requires a lot more leg-work as you need to search numerous comparison sites and the high street to get a decent selection of the best deals.
Three years ago, a broker could sell you most deals.
Some lenders, such as First Direct, HSBC and Yorkshire Building Society have only sold direct deals for years.
But since the credit crunch began, numerous other lenders, that sell loans via brokers, have developed separate products only available direct.
Dominance of direct-only
Data from personal finance information service Moneyfacts showed by the end of last week that 50.9% of all mortgages were only available direct from a lender. Some 34.1% were accessible exclusively via brokers, while 15% were available via both channels.
In April 2007, 22% of deals were available direct-only, 25.8% via a broker-only and 52.2% via either route, according to data firm Defaqto.
Research from broker Abacus Associates shows on a number of typical scenarios on a typical £200,000 property, mortgages accessible to brokers are often far more expensive than direct-only deals. See the table below.
How direct-only deals triumph (on £200,000 property)

Scenario

Top direct deal

Cost over term (i)

Top broker deal

Cost over term (i)

Profit going direct

2-year fix, 90% LTV

Britannia, 4.99%, £499 fee

£25,658

Halifax, 6.79%, £497 fee

£30,639

£4,981

2-year fix, 75% LTV

Yorkshire BS, 2.89%, £1,495 fee

£17,150

Alliance & Leicester, 3.09%, £3,000 fee

£17,936

£786

2-year variable, 75% LTV

Yorkshire BS, 2.49%, £995 fee

£16,383

Coventry BS, 2.49%, £999 fee

£16,452

£69

2-year variable, 60% LTV

HSBC, 1.99%, £999 fee

£12,499

Alliance & Leicester, 2.29%, £2,400 fee

£12,755

£256

5-year fix, 75% LTV

Yorkshire BS, 4.25%, £995 fee

£49,045

Principality BS, 4.84%, £499 fee

£51,745

£2,700

Source: Abacus Associates, correct on 12 July. Does not include important criteria which may make deals unsuitable. Variable rates assume base rate remains 0.5% (i) Assumes arrangement/booking fee added to loan with other fees paid upfront; based on repayment mortgage; some deals include cashback which has been factored in.
Martin Lewis, MoneySavingExpert.com creator, says: "The logical conclusion is fewer people will end up getting advice, meaning more will be at the mercy of lenders' spin on a very complex product.
"The worry is heightened by lenders taking a leaf out of the credit card industry's book, and beginning to impose hard-to-spot stealth fees and charges. The regulator, the Financial Services Authority (FSA), or its successor, needs to crack down on this cynical practice."
Brokers can still recommend a direct-only deal but they will not be paid commission (a large part of their income) and usually cannot apply on your behalf, meaning you do the paperwork.
The FSA says a 'whole of market' broker is expected to alert consumers if better deals are available direct from lenders, though it is under no obligation to point to a specific product.
'Whole of market' is an official term which refers to a broker that scours all the mortgages available to it, or a representative sample of available deals, which does not literally mean the whole of the market.
New broking model
Some previously fee-free brokers now charge to search all mortgage deals, though if they recommend a direct-only loan, you'll usually have to apply yourself.
We are currently reviewing our mortgage broker finding guide in light of the surge in direct-only deals, and the emergence of this new type of broker. When the guide is updated, we will alert you via the free weekly email.
If you go it alone, hidden criteria such as what type of property a bank or building will lend on or in what areas of the country they will lend could stump you, leading to a needless application and subsequent damage to your credit history (see the Credit Rating guide).
For all but the financially-savvy, it's often best to use a broker due to the complexity of the mortgage market, as demonstrated immediately above.
While you may have to do some additional work to find direct-only deals, always discuss your findings with a broker as a direct lender may not be suitable, even if its rates are attractive.
Brokers, such as fee-free adviser London & Country, should compare direct-only deals against the top broker-accessible loans when you mention one, even though it may not recommend one in the first place.
Matthew Fleming-Duffy, from Abacus, says: "Whilst there have always been lenders that have not dealt with mortgage brokers, we are now experiencing a situation where most of the mortgage best-buys are simply not available to brokers.
"We must remember that brokers fulfil a valuable role in comparing deals available to you based on your circumstances."
Further reading/Key Links
Mortgage cost-cutting guides: The Remortgage guide, First-time Mortgage Guide, Cheap mortgage finding, Ditch my fix?