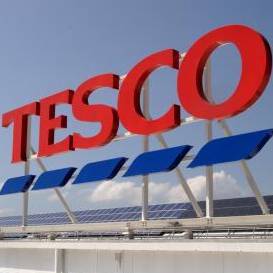 Tesco Clubcard customers can double the value of their rewards to spend on some non-food items at the supermarket, under a scheme launched today lasting until Sunday 5 September.
Branded the Big Clubcard Voucher Exchange, shoppers only need to earn half the usual number of points to buy applicable products – including clothes, toys and DIY items – during the five-week promotion (see the Loyalty Points Boosting guide).
Importantly, you'll still be able to redeem vouchers for what Tesco calls 'Rewards vouchers' to use at non-Tesco retailers, which effectively quadruples their worth. This may offer better value for many.
The initiative, which Tesco claims could give its 16 million Clubcard customers £140 million in additional rewards, is virtually identical to the temporary double-up scheme introduced in May last year.
How do I double my vouchers' value?
Where 500 Clubcard points would normally get you a £5 voucher, you can then convert that coupon into special 'Rewards tokens', as Tesco calls them (as opposed to Rewards vouchers), worth £10.
This can be be done in store only at any Clubcard desk, Tesco direct desk or Tesco mobile desk (excluding Tesco Express), where the assistant will exchange them for a Rewards token which looks like a till receipt.
You can only exchange multiples of £5 of vouchers for Rewards tokens. Any change will be credited to your Clubcard account.
You can exchange any unused voucher, whether it is one you get this August or an earlier voucher you've been saving.
See the loyalty points checker tool to value your Clubcard points.
What can I use the Rewards tokens on?
They can be used to buy items in store or online in the following ranges: toys; clothing; flowers, plants and gardening; house, home and DIY; pet food and accessories; baby and toddler; phones and accessories; and opticians (in store only).
There are plenty of exclusions (such as white goods and pay monthly phones) so check online or with staff before exchanging your voucher (see the official Tesco Clubcard page).
Any number of Rewards tokens can be used in a transaction.
Is there a deadline?
Standard vouchers can only be converted to Rewards tokens until 5 September and they will only be valid until that date.
Can I get change from the Rewards tokens?
No. The cost of the products purchased must equal or exceed the value of the Rewards tokens used so you'll need to pay any remainder yourself.
Does the Clubcard scheme change otherwise?
Earning points. The revamp does not affect the way you collect points, where you usually earn two points per £1 spent at Tesco.

Technically, this is a promotion instead of the usual one point per pound, though Tesco says there is no end date for the double points.


Spending points. You'll still be able to quadruple the value of points by exchanging normal vouchers for Rewards vouchers that can be used at non-Tesco retailers on days out, eating out, reading material, travel and more.

However, from 1 September, Tesco is changing the way you convert points to Airmiles or British Airways Executive club points (BA's frequent flyer scheme).

Instead of the current 60 Airmiles or 600 BA miles you get per £2.50 in Clubcard vouchers, you'll only get 50 Airmiles or 500 BA miles. So if you've any vouchers lying about (including those you get in August), and you plan to convert them to Airmiles of BA miles, do so in August.

There are no other changes to the way you spend vouchers.
How to use your Clubcard vouchers – our view
Martin Lewis, MoneySavingExpert.com creator, says: "This is a short term relaunch of last year's double up vouchers, though this time the vouchers have a much shorter life span. Not only must you opt to get them within five weeks, they must be spent in that time too.
"The choice for the millions of Clubcard holders is simple. First check the Tesco Clubcard rewards brochure where you can trade in a £5 voucher for rewards with a £20 list price to see if there's anything there you want.
"If so, double check its actual cost to buy normally to see if it's worth trading your vouchers for – if it is, go for it.
"If not, and you're planning to buy something at Tesco that is part of the new exchange programme, do that ASAP."
Further reading/Key links
Slash shopping costs: Loyalty Points Boosting
Official info: Tesco Clubcard