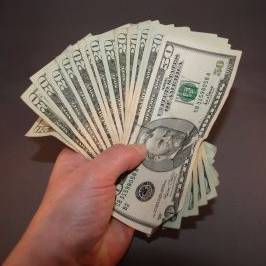 MoneySavingExpert.com has hired an insolvency expert to help victims of the collapsed Crown Currency Exchange fight for their £20 million back.
The overseas cash specialist slipped into administration yesterday leaving over 13,000 people with advance currency orders left fearing for their cash, which will not be delivered (for full background please read the Crown Currency Exchange fails MSE News story).
Some currency speculators have lost tens of thousands of pounds each. Based on early estimates, it is understood the most victims will get back is 15% of what they've lost given the company only has £3 million in cash but owes £20 million.
MSE action
Our move is a result of swathes of worried customers asking for help on our forum as the sector is unregulated and there is no compensation scheme to refund victims.
There is also no chance of refunds via card companies as Crown only accepted payment by bank transfer, cash or cheque.
The joint administrators, MCR and SPW, will place consumers among those at the bottom of the list of creditors (those owed money) when the companies' assets are dished out by a liquidator (normally the same firm doing the administration). The process of distributing those assets could take over six months.
Preliminary findings suggest the chances of increasing that payout via our action are limited but our aim is to ensure no stone is left unturned in the pursuit of refunds.
David Kaye, from insolvency firm Crawfords, will produce an independent report for us, which we will publish on this site, within the next two weeks.
He will examine the following points in his investigation, raised by victims:
Whether consumers can club together to give themselves a more powerful voice when dealing with the administrator.


Whether action can be taken against the company's directors. This is usually only possible where a firm trades while insolvent or trades fraudulently. This is part of the administrators' job though we want to ensure all angles are covered. There is no suggestion at this stage Crown's directors acted in this way.
Kaye says: "The objective is to ensure consumers' interests are satisfied as fully as legislation allows."
We have also set up a special forum discussion board for those affected to ask for help and to facilitate a potential group action.
MSE comment
Martin Lewis, MoneySavingExpert.com creator, says: "The further this goes, the more desperate it seems, with the only prospect of money back seemingly via the administrators. At the moment, 15p back per £1 is looking the best hope.
"Many of our users have called upon us to help but insolvency is outside of our usual remit so we are bringing in a professional from that sector.
"Often, when there are many individual creditors, it can be difficult for them to get heard. We hope with this report, by outlining options and how to work with administrators, and by using collective action on the discussion board, we may be able to strengthen consumers' voices and improve the outcome.
"It isn't our aim to duplicate the administrators' work, and we are not in conflict with them. Rather, our aim to check every avenue and help customers.

"We don't want to give people false hope, though. This is an exercise to ensure no stone is left unturned and to ensure those impacted have decent, professional info – yet the situation still looks grim.
"The long-term problem is there is no compensation system in place if a foreign currency provider goes bust and there is no proper regulation. That needs changing. Looking ahead, we will think longer term at what can be done to lobby on that."
Who can victims contact for advice?
MCR says it will shortly re-open Crown's call centres so keep an eye out for the number on its website.
You can also email crowncurrencyexchange@mcr.uk.com. MCR stresses that as there are over 13,000 customers affected, an immediate response will not be possible.
Please state any issues you want our insolvency practitioner to address in the discussion link below but please stay clear of making any defamatory statements. Instead, please concentrate on your concerns.
Further reading/Key links
Get cheap currency: Cheap Travel Money
Administrators' statement: Crown latest