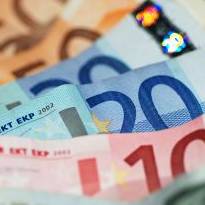 The Government has ruled out tightening the regulation of currency firms despite the failure of Crown Currency Exchange, which has left 13,000 consumers fearing for millions of pounds of missing cash.
The overseas money firm slipped into administration yesterday with those who've ordered ahead told their combined £20 million will not be delivered (see the MSE hires insolvency expert and Crown Currency Exchange fails MSE News story).
The news comes as it emerged concerns about the financial status of Cornwall-based Crown, which was not authorised by the Financial Services Authority (FSA), were raised a year and a half ago but were ignored by the authorities due to the regulatory black hole.
Industry insiders insist the lack of policing played a significant part in Crown's failure.
However, a Treasury spokeswoman says: "Crown Currency Exchange's business model was exceptional – it involved taking forward exchange risks.
"It would not be appropriate to crack down on the vast majority of currency exchanges that do not take such risks."
The FSA, which gets its powers from the Treasury, says it does not police all bureau de change currency transactions, while firms do not have to keep clients' money in a separate account to the business's cash to protect it against a firm going bust.
It only regulates large firms that send cash overseas – a separate activity. Even then, they can wriggle out of regulation until next spring if they were established in 2007 or earlier.
There is also no compensation scheme in place to refund victims of bureau de change or overseas transfer losses, as there would be for up to £50,000 of a customer's savings if their bank went bust (see the Safe Savings guide).
Martin Lewis, MoneySavingExpert.com creator, says: "The lack of regulation and the absence of a compensation scheme needs changing and is something we will lobby on."
Crown alarm raised last year
A competitor of the failed firm has raised the alarm in private correspondence to the Financial Services Authority, Crown's bank Barclays, and HM Revenue and Customs (HMRC) on several occasions since May last year.
In emails seen by MoneySavingExpert.com, rival firm Currency Index said clients' money was not safe because of Crown's risky business model. It is also concerned about the lack of regulation.
In those warning emails:
It alerted Barclays in May last year over the security of clients' money.
It notified the FSA in February and September this year of the same issue.
It also warned HM Revenue and Customers (HMRC) last month.
Currency Index boss Robin Haynes adds: "We had our concerns but there are also obvious gaps in regulation that could have protected consumers."
Barclays asked Currency Index for more information but it heard nothing after. However, it is understood Barclays's hands were tied because it was not party to Crown's business practices.
The FSA on both occasions replied saying it cannot take action as it does not regulate Crown. On the second occasion, it told Currency Index to approach HMRC, which has yet to respond.
HMRC only regulates firms for money laundering and criminal purposes.
Barclays and the FSA told MoneySavingExpert.com they cannot comment on individual firms.
Currency risks
Currency businesses that take consumers' cash up-front but deliver later often risk losses when the pound weakens.
Say the rate was $2 per £1 a year ago but only $1.5 now. If you ordered a year ago for delivery today and fixed the rate, you would get $2 per £1 but the firm may only buy the cash itself today. If so, it would get a $1.5 per £1 return so would lose 50 cents per pound.
What does the FSA regulate?
Crown was only registered with the FSA but not authorised (the official term for regulated) by it. Therefore, its day-to-day actions were not subject to the same stringent rules, including where client money is held.
More generally:
Bureau de change activities. The selling of foreign currency is not policed unless the firm is authorised by the FSA for other activities (such as sending money overseas or day-to-day banking). Either way, the clients' money held from a bureau de change deal does not have to be kept in a separate account to the firm's business accounts to safeguard it were the company to go bust.


Sending money overseas activities. If a firm that sends money overseas is authorised for that activity it must keep clients' money to be sent abroad separate. However, to complicate matters, only firms that transact €3 million or more that began operating after 2007 need to be authorised. Others that began operating after 2007 only need to be registered, not authorised, which is a much lesser burden, and are under no compulsion to safeguard customers' money. Any firm that began operating in 2007 or earlier must become registered or authorised (depending on the €3 million threshold) by 30 April next year.
Who can victims contact for advice?
Crown's main administrator MCR says it will shortly re-open Crown's call centres so keep an eye out for the number on its website.
You can also email crowncurrencyexchange@mcr.uk.com. MCR stresses that as there are over 13,000 customers affected, an immediate response will not be possible.
Further reading/Key links
Get cheap currency: Cheap Travel Money
Administrators' statement: Crown latest