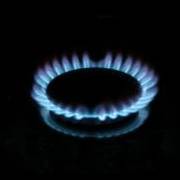 British Gas has announced it will hike gas and electricity prices by an average of 7% on 10 December, just as the bitter winter hits.
The power giant admits the increases, which will range between 4% and 10% depending on where customers live and what tariff they are on, will see eight million households paying an average £80 a year extra (see the Cheap Gas & Electricity guide).
The rises will apply to all customers other than the 1.6 million on fixed rate deals. The 300,000 on the company's Essentials tariff for vulnerable families won't see any rises until the winter is over.
Scottish & Southern Energy announced last month it will up customers' gas prices by 9.4% from 1 December. EDF Energy promised on Tuesday it won't increase prices until at least March.
Analysts had been warning for months of impending price rises for existing customers.
Until these latest announcements, rises had largely been confined to new customer tariffs, although 1.2 million EDF electricity users outside the South east and South west saw bills jump by an average of 2.6% in October.
All the big six energy firms cut gas prices at the start of this year but electricity customers did not benefit.
Why is British Gas doing this?
British Gas insists the price it pays for gas on the wholesale markets has risen by over 25% since the spring.
It says other costs, such as network charges and environmental obligations, are rising too.
British Gas managing director Phil Bentley says: "We know rising energy prices come at a difficult time for many.
"That's why we are not raising prices for our vulnerable customers, such as the poorest pensioners, until after this winter."
Cut costs
Those languishing on their provider's standard deal have been urged to switch tariff to cut costs as the difference between a typical standard and online energy bill can be £300 a year.
Martin Lewis, MoneySavingExpert.com creator, says: "With each announcement the urgency gets ever more intense.
"This winter's bills are set to be a huge shock for many and time is running out to do something about it.
"What's slightly frustrating is many millions are unnecessarily paying £100s extra a year. Most people are still on standard tariffs which cost an average £1,200 a year while the cheapest online billed deals are around £900.

"People can compare, switch, get a cheaper price, and save even if their online tariff is subject to a price hike.
"As switching supplier can take up to two months, those who leave it until winter or the price hikes actually hit won't get any benefit during the peak months."
How to switch
To find the best tariff, compare the options available via a comparison site (see the Cheap Gas & Electricity guide and Should I fix? MSE News story).
The cheapest deals are available to those who get bills by email and pay by direct debit.
When switching, remember that when a firm describes its tariff as cheapest, it is only best value as a nationwide average.
The energy market is complicated so determining which is the cheapest provider for you depends on where you live and how much power you use.
This is why a comparison, based on your circumstances, is key.
Ann Robinson, from price comparison site uSwitch.com, says: "The spectre of inflation-busting energy price hikes is back with a bang. After a two-year lull household energy prices are about to resume their steady climb upwards.
"Unfortunately, the 8% or £99 reductions seen over the last two years failed miserably to reverse the impact of the 42% or £381 increase seen in 2008. And now, whatever small benefit was seen is about to be wiped back out again."
Further reading/Key links
Slash energy costs: Cheap Gas & Electricity
Your rights: Fight Energy Direct Debits
Capped tariff help: Is Your Cap/Fix Ending Soon?
Boiler protection: Boiler Cover