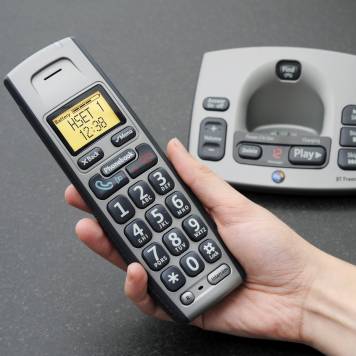 Households can get a landline for £7.99 a month from today – the lowest standard price we have ever seen.
The Home Phone Saver deal from Primus Saver comes with unlimited evening and weekend calls to UK landlines, though you must pay by direct debit (see the Home Phones guide).
It is available via comparison site Homephone Choices for £7.99 a month on a minimum one-year contract.
If you apply via Primus Saver direct you will pay £8.99 a month on a minimum 18-month contract, but with the first two months free.
While that also works out at £7.99 a month over the term, call costs are slightly higher via this channel.
In contrast, BT's lowest monthly standard line rental is £13.29 if you pay monthly or £9.99 if you pay up-front for a year.
Slash call costs
Primus Saver, which was bought from parent company Primus Telecommunications by New Call Telecom on 1 October, says users are allowed to use prefix numbers to cut the cost of chargeable calls.
Some providers, such as Sky and Talk Talk (where it owns the line – in some cases customers pay Talk Talk but effectively have a BT line), have blocked the use of these numbers, sometimes known as override numbers.
Where permitted, use the Callchecker or International Callchecker service to find out the cheapest override provider, as it can vary depending on the type of call made.
Some regular international callers save hundreds of pounds a year using prefix numbers.
Can you switch if locked in a contract?
Even if you're tied into a deal, rules introduced this year by communications regulator Ofcom mean it will cost significantly less to exit early.
Instead of paying the standard line rental cost for every month remaining, you'll pay from £2 per unused month on BT, from £3 on TalkTalk and from £4 on Virgin Media.
Further reading/Key links
Slash call costs: Home Phones, Cheap Mobiles