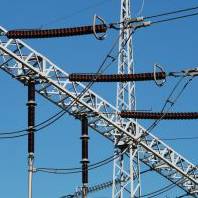 Families in poverty should be afforded the same rights as pensioners under a government energy scheme to cut power costs, it is claimed.
Charity Save the Children wants low income households to be given the up to £130 a year rebate elderly people would automatically get under the Government's Warm Home Discount scheme which launches in April.
This would replace so-called 'social tariffs' that often undercut standard deals (see the Cheap Gas & Electricity guide).
The Department of Energy and Climate Change has launched a consultation to determine who exactly would get the rebate, in addition to poorer pensioners, with Save the Children pushing for all hard-up households to benefit.
Sally Copley, head of UK policy at Save the Children, says: "We believe it is essential poorer families are also eligible for this automatic rebate as it is totally unfair for them to be penalised in this exploitative way."
The 'poverty premium'
Research carried out by Save the Children found families on low incomes are paying nearly £1,300 more each year for basic goods, services and heating their homes than the better off, which represents a rise of more than a fifth since the survey was last carried out in 2007.
Around 20% of this 'poverty premium' is the hundreds of pounds a year in extra fuel costs. The charity says the average annual price for gas and electricity for the hard-up is £1,135, compared with £880 for other families.
They typically pay more because gas and electricity companies routinely charge higher fees for prepayment meters – compared to those who pay by direct debit – that many low income households are forced onto.
These figures do not take into account recent hikes in heating prices, which it is feared could push annual bills to £1,800 per year by 2020 for a typical household.
Switching to direct debit could save on average £250 a year, though those behind on payments or with a poor credit rating may not qualify to switch away from pre-payment.
Copley adds: "We believe the poverty premium is totally unfair and is ripping off low income families who are already struggling to make ends meet."
Other costs in the 'poverty premium' calculated by Save the Children, with help from MoneySavingExpert.com, include the cost of borrowing and insurance.
Families on low incomes often have a poor credit history and cannot get credit from banks and building societies.
They tend to turn to doorstep lenders that charge huge annual interest rates that can top 1,000%.
So a basic household cooker that costs £239 when bought outright could end up costing £669, according to the charity, if a low income family buys it from a high interest lender.
Our view
Martin Lewis, creator of MoneySavingExpert.com, says: "It is ridiculous but true, it costs more to be poor.
"Sadly, those disenfranchised from information, the internet, bank accounts and with poor cash flow end up having to fork out extra cash even though they are among those with the least available.
"We need to open up a debate on the impact that this has, with benefits and tax credits being cut. One way to improve things is to try to end some of the structural disadvantages that add to the costs faced by some of society's poorest."
Further reading/Key links
Slash energy costs: Cheap Gas & Electricity
Your rights: Fight Energy Direct Debits
Boiler protection: Boiler Cover