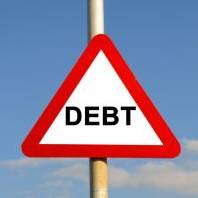 Consumers could soon struggle to find free debt advice.
The Treasury this week announced it is stopping its Financial Inclusion Funding (FIF) to debt advice services, which could result in many centres closing (see the Debt Problems guide).
From April, the current £25 million a year given by the Government to fund centres such as the Citizens Advice Bureau (CAB) will cease. This will also hit many smaller organisations.
The services directly assist over 100,000 people per year to help resolve debt problems. The cuts have been met with anger.
The FIF debt advice services were established almost six years ago in deprived areas to help communities that had difficulty accessing debt advice.
The cuts mean almost 1,000 staff across various organisations will lose their jobs, including 486 money advisers. CAB staff are worst hit as 300 of its advisers will be made redundant.
Only this week, the Birmingham CAB stopped accepting consumers without an appointment at its walk-in centres .
A CAB spokesman says: "These cuts from local government funding will result in closed doors across the UK."
'Disgusting decision'
Martin Lewis, MoneySavingExpert.com creator, says: "This is a flabbergasting decision to cut the funding. Never has the country needed to provide decent debt help more than now.
"It is disgusting the funding rug is being pulled from under the feet of agencies such as Citizens Advice.
"Debt crisis and bankruptcy don't tend to hit until after an economic downturn, and that means right now we'd expect peak demand, and it won't get better for a long time.
"I hope this is just short-sightedness and will soon be addressed. If not, it is a kick in the teeth to everyone struggling."
It's not just the FIF that's been stopped. Local authorities have also announced funding cuts of an average 10% to advice centres, they are not statutorily required to provide financial help.
Birmingham-based Labour MP Roger Godsiff tabled an Early Day Motion (EDM) in Parliament this week following the CAB closure in his city.
The EDM "calls on the Government to intervene immediately to ring-fence CAB funding across the country thereby ensuring the provision free and independent advice to vulnerable citizens".
Not all debt advice services are in trouble. A spokeswoman for the Consumer Credit Counseling Service has confirmed it is not reliant on FIF funding so none of its services are facing closure.
Further reading/Key links
Get help: Debt Problems, Mortgage arrears and Redundancy guides