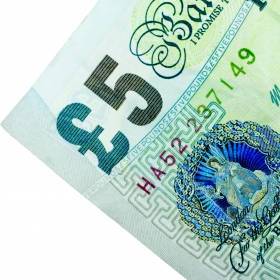 Lobby group Consumer Focus has written to Clydesdale and Yorkshire Banks calling on them to stop demanding cash from mortgage holders as a result of their gaffes.
The call comes after the sister banks miscalculated repayments for 18,000 mortgage holders and then raised monthly payments to recover the resulting shortfall (see The Remortgage Guide and First-time Mortgage Guide).
The cost of the error is estimated to be at least £10 million.
Consumer Focus is also writing to the Financial Services Authority (FSA) to urge it to take action unless Clydesdale and Yorkshire banks write off payment demands.
However, the pair insist they are well within their rights to levy these hiked mandates.
What happened?

In July last year, the banks revealed they failed to accurately calculate interest rates for some variable mortgage holders, meaning minimum repayments were set too low.
The banks apologised but still sought to recoup shortfalls by increasing payments by up to £3,500 a year to make up the difference.
Some mortgage holders have had demands cancelled after complaining via the independent Financial Ombudsman Service. Some write-offs total a whopping £5,000.
Mike O'Connor, head of Consumer Focus, says: "Clydesdale Bank must now stand up and do the right thing for anyone who has been asked to make up shortfalls caused through no fault of their own.
"It should give up attempts to recover this money and certainly refund any customer who paid after the clarification by the Ombudsman.
"We would expect any bank that wants a reputation for treating customers fairly to repay everyone who was caught out by the bank's own mistake."
Ombudsman data published this week showed in the second half of last year complaints from Clydesdale Bank customers about mortgages increased by more than 600% on figures from January to June 2010.
What exactly has been written off?
While consumers will have to pay more so future demands are correct, many have successfully had the underpayments from previous months written off.
The concern is that while borrowers should have paid the full amount as stated in their contract, because the bank asked for less, many would have budgeted accordingly meaning they could be driven to hardship if forced to pay the shortfall.
Halifax recently revealed it will compensate 300,000 mortgage holders £500 million after not clearly explaining how interest is charged.
Clydesdale/Yorkshire standing firm
A Clydesdale and Yorkshire Bank spokesman says: "Our position remains unchanged. It is disappointing the conclusions reached by Consumer Focus do not reflect the information we provided them.
"We apologised in July to those customers affected. The vast majority accepted they were simply being asked to pay back the amount they'd originally agreed to when taking out their mortgage.
"Our priority has been to be fair to all customers in the way we dealt with this and we have considered each case on its individual merits; offering a range of flexible payment options."
Further reading/Key links
Get help: Mortgage Arrears, Redundancy help, Your Financial Rights
Mortgage cost-cutting guides: The Remortgage Guide, First-time Mortgage Guide, Cheap Mortgage Finding, Ditch My Fix?