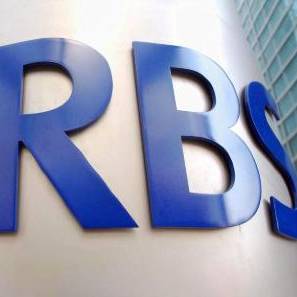 Natwest and RBS have failed to meet a number of service targets contained in a customer charter launched last year.
The first progress report on the charter, carried out independently by accountancy firm Deloitte, states the banks under-performed in five out of 25 goals (see Best Bank Accounts guide).
The review highlights how over the final six months of 2010 the pair, both part of the RBS Group, fell at hurdles including queuing times and customer satisfaction.
Separate data released this week also reveals a massive 41% hike in customer complaints.
However, they succeeded by opening longer, giving faster service in branches and staying open in remote communities.
Here is a flavour of how they fared:
Under-performing areas
Only 57% of customers were satisfied with the way their complaint was handled. The target was 75%.
75% of customers were served within five minutes and the average waiting time was four minutes, but other times customers had to wait much longer meaning the banks accept they have "much more to work on".
Eight out of 10 customers rated staff friendly and helpful. The target was for nine out of 10.
On complaints, the problems are not limited to the way their gripe was handled. The banks also revealed a huge rise in the number of official protests they receive from customers.
Both Natwest and RBS reported 41% rises in complaints in the second half of 2010 compared to the first half.
Natwest recorded 118,765 complaints (from 84,289); RBS recorded 53,806 (from 38,138).
Examples of success
At least 846 (target was 800) of the busiest branches opened every Saturday.
488 cash and deposit machines were rolled out in 276 branches (target 250+ branches).
91.4% (target 90%) of calls made to its telephone banking centres answered in less than a minute.
All replacement debit cards sent within 24 hours to customers, unless they had also requested a new PIN.
Credit card limits have not hiked for customers struggling to meet the payments on their credit cards.
Brian Hartzer, head of Natwest and RBS retail banking, says: "The results show we've made good progress against our commitments and I hope our willingness to be open and transparent about where we need to do more will give customers confidence that we're serious about winning back their trust."
Further reading/Key links
Ombudsman guide: Financial Fight Back
Reclaim mis-sold debt insurance: PPI Reclaiming
Other issue-specific reclaim guides: Bank Charges, Credit Card Charges, Direct Debits, Setting Off, Mortgage Arrears
Results: RBS Charter