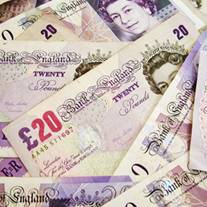 Tens of thousands of pensioners will have to pay back an average £800 in underpaid tax following another HM Revenue and Customs tax code error.
Some 146,000 pensioners will have to pay back money after receiving the wrong tax codes for the current 2010/11 financial year, meaning they paid too little (see the Tax Code Calculator).
Those hit include people who receive both a private and state pension, and earn above the personal allowance for over 65s of £9,490. They will be notified in writing over the coming months.
While not everyone in that category has underpaid, no-one outside that group is affected.
How did this happen?
The problem is that the state pension element of their income was not correctly taken into account by HMRC when working out total earnings, creating the error.
A HMRC spokesman says: "We are very sorry that some pensioners will receive an unexpected tax bill for 2010/11 later in the summer.
"We are legally obliged to collect this money but we will be extremely sympathetic to those with tax to pay and we will make it as easy as possible for them to get their tax affairs right."
A tax code is used to calculate how much personal allowance – the part of your income that is tax-free – you have.
The allowance can vary depending on your circumstances. If it's too high, you would have paid too little tax as a greater proportion of your income would have wrongly been untaxed.
After HMRC upgraded to a new computer system last September, it spotted around 6 million people had been given the wrong tax code over the past three tax years, with 1.4 million having to pay back tax.
For most, this will be deducted from their tax code, and subsequently their pay packets, during the 12 months starting this April.
This same group of 146,000 pensioners also owed tax from 08/09 and 09/10 tax years. However, HMRC has written off these demands.
Pensioner asked for cash? What should you do?
Pensioners have until 2015 to repay the tax owed and will not pay anything until April 2012.
This is more time than the usual twelve months given to those who have underpay tax to repay.
Those receiving letters will not have to do anything to arrange payment as adjustments will automatically be made to their tax code from the 2012/13 tax year, meaning they will get slightly less each month from their pension provider or employer.
However, those wishing to pay back the money in one lump sum can do so by contacting HMRC.
Equally, those who are financially struggling can arrange an alternative payment system, it adds.
HMRC's special concession that allows some to get tax demands written off, the A19 concession, is unlikely to apply here given HMRC has given sufficient notice.
A19 only applies if HMRC was given the correct information and waited at least a year after the end of the tax year in which the underpayment happened before informing you.
Pensioners owing tax from the 2010/11 tax year will be notified by post over the next few months. If you don't receive a letter, assuming HMRC has your correct address, there is nothing to pay.
HMRC has set up a helpline for pensioners who receive tax bills over the coming months. The number can be found at the top of the letter.
Further reading/Key links
Tax help: Tax Code Calculator, 2010/11 Tax Breakdown