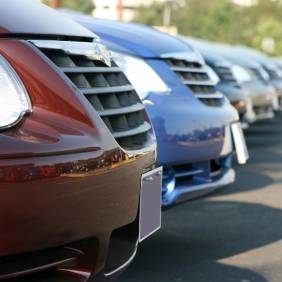 There's still no joy for drivers as the cost of car insurance continues to soar at record rates, with home premium prices also rising to their highest ever levels.
The cost of motor cover rose by 5.9% over the first three months of 2011 and by a record 40.1% over the 12 months ending 31 March, pushing a typical comprehensive policy to just over £892, according to the latest AA British Insurance Premium Index.
This is in addition to record fuel prices at the pumps with many stations charging over 140p per litre of unleaded.
Home premium prices also increased to their highest ever levels since the index began in 1994, with the cost of buildings cover going up by 14% over the 12 months to the end of March and the cost of a contents policy rising by 12%.
Car insurance rises
Over the first quarter of 2011, a period when car premium prices usually show little movement, the typical premium for a comprehensive car insurance policy where the buyer has shopped around rose by 5.9% to £892.
Drivers aged 17-22 took most of the brunt with the price of a typical car insurance policy costing £2,431, more than 64% higher than 12 months ago.
Young men continue to pay much higher premiums than young women with the average quote for young men at £3,052 compared to £1,767 for young women.
However, from December 2012, insurers will no longer be able to take gender into account when calculating premiums (see the Gender discrimination and insurance MSE News story).
The average quote for a third party, fire & theft (TPFT) policy, typically used by young drivers, went up by 10.7% to £1,533. Many insurers no longer offer this type of cover.
Simon Douglas, director of AA Insurance, says: "The record rises in fuel costs coupled with spiralling car insurance premiums is disappointing news and is making driving unaffordable for many, especially cash-strapped young drivers.
"This is leading to more people withholding information when taking out a policy or exaggerating personal injury claims to try to reduce their costs. But this simply piles on costs for insurers and results in yet higher premiums for honest motorists."
Home insurance increases
Over the first quarter of 2011, the average premium for an annual buildings policy increased in cost by 2.7% to £147 (an increase of 13.6% over the 12 months to the end of March 2011).
The average price of contents policy also rose by 5.5% to £76 (an increase of 11.9% over 12 months).
However, Douglas warns that increasing numbers of fraudulent claims, as well as weather-related damage claims, are likely to lead to continued premium price rises.
How to slash insurance costs
AA Insurance believes that both car and home premium price increases over the remainder of 2011 will be smaller than the latest figures, but even so there are still ways to cut costs.
Here's how it works:
Step 1: Use price comparison sites. These utilise a host of insurers' and brokers' websites to find you the cheapest deal based on what you require.
However, no site lists every provider so the key is to combine searches to give yourself the widest range (see the Cheap Car Insurance and Home Insurance guides for full details).
Also note that Aviva and Direct Line do not appear on comparison sites so, if you've time, search their sites to add to your comparison.

Step 2: Grab cashback. Once you know the cheapest provider, check whether you can grab any money back via a cashback website (see the Top Cashback Sites guide).

Step 3: Remember next year. Just because you got a cheap quote this year, doesn't mean you will next year. Diarise a note six weeks before your renewal so you don't end up paying your insurer's expensive renewal price.
However, if you have a medical condition, have a high claims history, if you are sharing a home with friends, or if you have any other complex issues, comparison sites may not offer the cheapest policies.
If you can't find a decent quote, use a broker. You can normally find one via the British Insurance Brokers' Association (Biba) website.