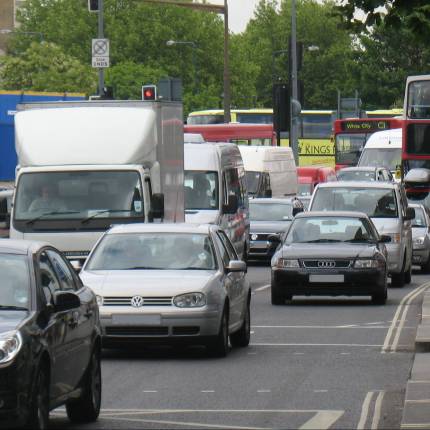 Motor insurance providers could stop offering third party insurance cover which is often wrongly thought of as a cheap option.
Motoring giant the AA thinks it could be a thing of the past by the middle of the decade.
Its latest British Insurance Premium Index earlier this month revealed many car insurance providers no longer offer third party cover.
Last year, the Co-op was the most recent of the major insurers to axe the product.
Despite third party cover offering less protection than a comprehensive policy, it is usually more expensive because insurers believe those who take it out – mostly young drivers – are more likely to claim.
This means the potential disappearance of the cover is not a disaster for young drivers.
Comprehensive cover often cheaper
Research in 2009 from price comparison site Moneysupermarket.com, which analysed 1.5 million insurance quotes, showed the typical cost was £400 when searching for a comprehensive policy compared to £560 for third party, fire and theft.
The site said this week the differential is still similar.
Ian Crowder, from the AA, says: "Motor insurance providers have gradually been taking third party, fire and theft cover off the market over the last three or four years, although the process has speeded up recently.
"It's largely down to the fact the people who typically take out the insurance are young drivers, with old cars and providers no longer want to insure them as they represent a higher claims risk.
"Another reason is the cost of it is now very similar and often even greater than that for comprehensive cover."
Crowder adds that third party, fire and theft cover could completely disappear from the market in as little as five years.
Third party insurance only covers costs of damage or injury you cause to anybody else or their vehicles. Some third party policies also include fire and theft cover for your vehicle.
However, with fully comprehensive insurance, you and your vehicle are also covered.
MoneySavingExpert.com investigation
We contacted ten of the top car insurance providers and found that eight still offer third party cover, showing the product is not yet dead.
The eight were Admiral, Aviva, AXA, Groupama, Lloyds TSB, LV, Royal Bank of Scotland (includes Churchill and Direct Line) and Royal Sun and Alliance.
The two providers which didn't offer it are The Co-op, which withdrew the policy last year, and Zurich, which has not offered it this century.
An Aviva spokesman says: "There isn't much demand for it anymore and it's being taken out less and less as there is now little price difference between it and comprehensive cover."
The Association of British Insurers (ABI) reports that in 2010, 21 million comprehensive policies were taken out compared to only 1.6 million policies for third party cover.
How to find the cheapest cover
As many providers still offer third party cover, it is vital buyers who want to save cash also look for comprehensive policies which can be cheaper and offer far more protection.
See our Cheap Car Insurance guide for tips on finding the best-value policies.