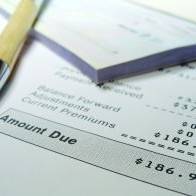 Banks have lifted their unilateral hold on complaints about the mis-selling of payment protection insurance (PPI) following their crushing defeat in the key judicial review.
They must also sift through their records to identify systemic mis-selling, and where this is found, they must contact those due redress (see the Banks throw in PPI towel MSE News story for details).
But don't rely on the banks as not every case of mis-selling will be due to systemic problems so consumers should carry on complaining (see the PPI reclaiming guide for template letters).
It is estimated more than three million victims could be due a combined £9 billion in compensation.
The banks' move follows the British Bankers' Association's (BBA) decision this morning not to appeal against a High Court ruling last month that upheld Financial Services Authority (FSA) rules that force sellers to review past sales of PPI – to cover loan or credit card payments if you cannot work – and offer redress where appropriate.
Banks and other lenders must now follow these guidelines.
The major high street banks have also confirmed they will process pro-active complaints from mis-selling victims, meaning those who have already submitted a claim do not need to act.
Bank-by-bank update
The BBA case was lodged on behalf of most of its major members, with Santander the notable exception.
The hold by most banks (except Santander) was in place since the BBA announced it would launch a case in October. It was a clear violation of FSA regulations which stated banks must continue to process claims.
Lloyds Banking Group (includes Lloyds TSB, Halifax and Bank of Scotland) announced last week it was pulling out of the legal case.
Barclays also revealed a similar move just minutes before this morning's BBA announcement.
Here is how each bank (plus Nationwide Building Society) is treating future complaints and how much it has set aside in compensation.
PPI: What's your bank doing?
Provider
Claims status
Redress set aside
Barclays
Hold lifted
£1bn
HSBC
Hold lifted
£270m
Lloyds
Hold lifted
£3.2bn
Nationwide (i)
Never on hold
£10m (in Nov 2010)
Northern Rock
Never on hold
£226m (in Dec 2010)
RBS
Hold lifted
Not released yet (£1bn rumoured)
Santander
Never on hold
Not published
Yorkshire / Clydesdale
Never on hold
Paid £15m in 6 months to end March

(i) While not a bank, Nationwide was a major PPI player
How to complain
Even though banks will sift through past cases to identify mis-selling they won't contact everyone.
This is because not all cases will be a result of systemic mis-selling. Even if they were, there is no guarantee everyone due money back will be contacted.
If you've had a loan or credit card it is vital to check if you've been mis-sold PPI.
Key types of mis-selling include:
It was added without your knowledge
You were told it was compulsory
You were self-employed but not asked if you were
You had a pre-existing medical condition but weren't asked if you did
If you've been mis-sold, complain to the firm that made the sale.
If you're rejected or don't get a satisfactory response within eight weeks, contact the free Financial Ombudsman Service. It upholds over two thirds of cases in consumers' favour.
Natalie Ceeney, chief ombudsman, says:"Consumers should come to us if they're unsure about what to do next.
"Meanwhile, we will be working with the banks, over the coming weeks, to ensure complaints are dealt with fairly and promptly."
Unless you are not financially literate or if the sale took place before 2005 by a non-FSA-regulated firm, there is no point paying a claims handler to take your case as you can do it for free (see the PPI reclaiming guide for template letters).