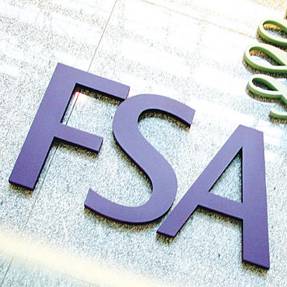 Banks and other financial firms will be banned from trying to fob off complainants before they've made a final decision.
Firms can currently send an interim letter to those who register an official gripe which is often "legalistic".
The FSA says they often take this opportunity to put claimants off and fail to state they can take their gripe to the Financial Ombudsman Service if unhappy.
Firms must give a final decision within eight weeks of the complaint.
Under the new rules, which come into force in July 2012, companies must jump straight to the final response, with the eight-week deadline still in place.
Alarmingly, 53% of complaints against financial firms are upheld by the Ombudsman which shows thousands are wrongly dismissed.
The FSA will also require firms to identify a senior individual responsible for complaints handling.
They must also take account of Ombudsman decisions and previous customer complaints when making a decision.
Sheila Nicoll, FSA director of conduct policy, says: "We would rather customers were not put in a position where they had to complain, but when they do we want them to be treated fairly by their firm."
Some firms have recently been punished for shoddy complaints handling.
Earlier this week, Halifax/Bank of Scotland was fined £3.5 million for poor complaints handling while Royal Bank of Scotland/Natwest was fined £2.8 million in April 2010 for similar failings.
The Ombudsman will also be allowed to award a maximum £150,000 compensation from January, up from the current £100,000 limit.
The arbitrator says only around 300 cases a year involve compensation amounts of £100,000 or more – typically involving medical claims, life insurance policies or home insurance where a building is destroyed by fire.