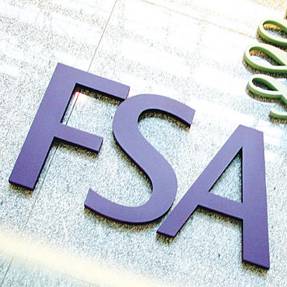 The Financial Services Authority (FSA) has introduced new rules to protect pre-paid card users but they could be open to abuse.
EU regulations, implemented by the FSA this week, mean any unused cash on a pre-paid credit card or in another electronic form must be repaid in full on request.
Previously, E-money issuers could keep unused cash if under a certain amount, as determined in their conditions.
However, providers can still charge a fee to repay the money. The fee must be "proportionate" to the costs incurred by the E-money issuer of holding and returning the funds.
Yet the FSA has not set a limit. What's more, the fee does not have to be proportionate to the amount withdrawn, meaning it could even exceed that value.
Consumers could therefore still be hit by relatively high charges to access their cash that leaves little or no money left over, which could make the withdrawal pointless, say if a £10 withdrawal comes with an £11 charge.
The new rules state the full value of any unused E-money must be repaid if you ask for it within six years from the end of your contract.
E-money is cash that has been stored electronically to spend later. Other examples that fall under the new rules include gift cards, but only where they can be used to pay at more than one retailer.
In addition, E-money accounts are also covered by the regulations.
These are not current or savings accounts in the traditional sense as no interest can be paid. They are accounts to store money in where you are given a card number to use online but no actual plastic.
Is your cash safe?
E-money is not covered by the Financial Services Compensation Scheme, which provides compensation to consumers if a financial firm, such as a bank, goes bust.
However, the FSA stresses E-money is now better protected as any cash, other than that issued by a bank or building society, has to be safeguarded so it can be returned if the business collapses.
This means that a firm must keep customers' money in a separate account to the one they use for everyday business.
Banks and building societies are not bound by this regulation as they are deemed less likely to fail than smaller players.
All E-money issuers in the UK will also have to comply with FSA complaint-handling rules.
This means if you complain to an issuer and are not satisfied with its response you can take your complaint to the independent Financial Ombudsman Service.