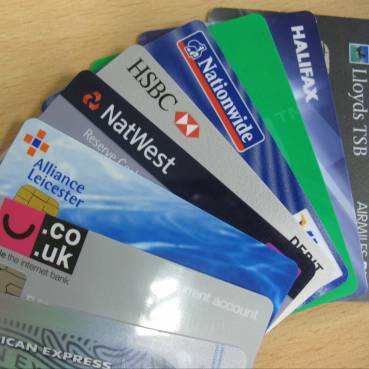 Budget airlines got a kicking today as the Office of Fair Trading (OFT) pledged to crack down on misleading credit and debit card surcharges.
The OFT has today responded to the Which? super-complaint about excessive charges for paying by credit and debit card, primarily focusing on its use by budget airlines. Its two main findings are:
Card surcharges have to be made clear to consumers. The OFT ruled that whenever prices are displayed on a website, surcharges must be made clearly available via just 'one click' and not simply revealed at a later stage in the shopping process.

This also means that retailers must clearly reference card surcharges on any advertising material when prices are being promoted. If retailers fail to do this the OFT can force them to make surcharges clear. If they still fail to do so the OFT can take court action under the Consumer Protection Regulations.

Debit card surcharges could be banned. The OFT has called on the Government to update laws to stop traders charging for paying by debit card. The Government has 90 days from today to respond. The OFT however, has no enforcement power to make companies stop charging consumers for paying with a debit card.
What did the investigation find?
The OFT investigation, which focused on the passenger transport sector, found considerable evidence of companies using 'drip pricing' practices for surcharges online, which is when charges are only added onto the final price after consumers have filled in details on a number of web pages.
This practice is particularly prevalent in the airline sector, where the OFT estimates UK consumers spent £300 million on payment surcharges during 2009.
Over 42,000 people signed the original petition against card surcharges, including many MoneySavers as this site was a supporter of the super-complaint.
Martin Lewis, creator of MoneySavingExpert.com says: "This important announcement by the OFT can only be seen as the beginning. The move towards greater transparency is important, but it's also crucial to understand the OFT doesn't have the power to force companies to actually change their pricing and make surcharges proportionate.
"What we need is a law that says the basic price should be what you would pay on a debit card, and that is the price to advertise.
"The current system of budget airline surcharges for both debit and credit cards is a scam. By allowing a niche payment system like Electron to be free, they get away with excluding these surcharges from their core price. That needs to end.
"Over the last few years Ryanair's made consumers jump around like performing monkeys, first saying they needed an Electron card to book without surcharges, then switching it to a prepaid Mastercard.
"While I support breaking out some truly voluntary charges, such as baggage, if charges are effectively compulsory, the budget airlines need to man-up and put them in the full price."
The OFT and Which? responses
Cavendish Elithorn, senior director of the OFT's Goods and Consumer Group, says: "The growth of internet retailing has brought massive benefits, but the increasing use of card surcharges is not one of them.
"You can't buy online with cash and people are frustrated about being asked to pay for paying. Consumers find it harder to shop around and find the best deal if they have to invest time and effort in discovering surcharges.
"This also weakens competition between retailers which is bad news for the UK economy. We recognise that most traders want to treat their customers fairly. Many already meet the minimum standards we expect under the law and we have secured a clear commitment to change from others."
Peter Vicary-Smith, chief executive of Which?, says: "Thousands of people have told Which? that hidden or excessive card fees are unfair, and we're delighted that the OFT supports this view - it's a victory for consumers.
"We want to see the measures recommended by the OFT put in place as quickly as possible and finally put an end to the practice of card surcharging. While we understand that some of the regulatory changes will take some time, we urge the OFT to take steps immediately to ensure that consumers know the true cost of their purchases up-front.
"Businesses can start to be upfront and fair over card charges today – there's no point waiting until the OFT forces action. Industry shouldn't drag its feet over this."
Ryanair's response
Ryanair however, says it will be unaffected by the findings of the investigation as it states it does not impose any debit or credit card fees and claims instead it only charges an administration fee, which it says is fully avoidable by all passengers.
The budget airline current charges £6 per passenger, per one-way flight in "administration fees", which is only waived if consumers pay by a MasterCard Prepaid Debit Card.
Stephen McNamara from Ryanair says: "Ryanair welcomes the OFT findings which will bring many airlines into line with current Ryanair practice in respect of optional fees although they won't affect Ryanair because we don't levy any debit/credit card fees.
"It's bizarre how the useless Which? magazine continues to complain about low fares airlines while repeatedly ignoring the unfair and unjustified fuel surcharges of BA and other high fare airlines."