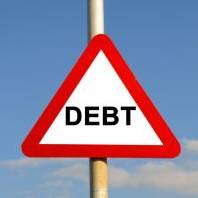 Debt management firms will have to provide consumers with clearer information on services and fees, under new guidance published today by the Office of Fair Trading (OFT).
The new guidelines, under consultation until 5 September, form part of the OFT's response to a super-complaint lodged by Citizens Advice in March asking for an investigation into the credit brokerage and debt management sectors.
The OFT response to the super-complaint, published 1 June, found widespread problems with misleading advertising and the quality of advice given by debt management firms.
As a result, the OFT promised to revise its guidelines for debt management firms (see the Crackdown on loan broker fees news story).
It is hoped the new guidance will increase transparency in the industry, ensuring consumers have all the information they need to make an informed decision.
In the past, consumers have often reported an array of problems with debt management and credit brokering firms, including companies claiming their service is free when it isn't, with others providing a below-standard service and some not passing payments to creditors.
The OFT issued warnings to 129 debt management businesses in September 2010 as part of its crackdown on dodgy practices (see the OFT crackdown on debt management firms news story).
New guidelines
Debt management and credit brokering businesses must now ensure they stick to the new guidelines, which state firms should:
Be fully transparent about the service on offer and fees charged.


Explain to consumers both the risks and benefits of each proposed solution.


Not use misleading names or advertising, including misleading web-based adverts.


Ensure the advice provided is in customers' interests.
Where appropriate the OFT will also take enforcement action against businesses failing to adhere to the guidance.
David Fisher, director of the OFT's consumer credit group, says: "This guidance is designed to leave firms in no doubt about the standards the OFT expects and what they must do to comply with the law.
"The failings identified by our recent review are unacceptable and show that debt management businesses must raise their standards or face enforcement action."