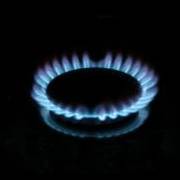 Scottish Power has announced it will hike electricity prices by 10% and gas prices by a whopping 19% from 1 August, in a bitter blow to 2.4 million households.
With other suppliers likely to increase prices, households have been urged to consider moving to a fixed or capped tariff, before they too shoot up in price (see the Cheap Gas & Electricity guide for how to switch).
Scottish Power blames soaring wholesale costs – the price it pays for energy – for the rise, which comes after numerous commentators predicted hikes in summer or autumn.
Even then, the 19% jump is way above many analysts' expectations.
The rise affects all Scottish Power customers other than the 700,000 on a fixed or capped deal and will see typical dual fuel bills (where both gas and electricity is supplied) soar by a mammoth £175 a year.
Martin Lewis, MoneySavingExpert.com creator, says: "A rise has been on the cards for months, the only question was when.
"Yet this is a mammoth hike, one of the biggest in memory and will cripple bills for typical households at the worst possible moment.
"And this is the beginning, not the end as gas and electricity companies are like sheep. Where one leads the others follow – expect similar rises for all the big six to be announced within the next couple of months.
"It is worth everyone who can't afford such rises thinking of doing a comparison and locking into a fixed tariff now before their prices jump too."
With a fix or cap, the price per unit of energy cannot rise during the term of a deal, usually between one and two years.
Raymond Jack, Scottish Power's UK retail director, says: "Wholesale prices for gas and electricity have increased significantly since the end of last year and continuing unrest in global energy markets means future prices are volatile.
"We understand times are difficult for many people, and we have done what we can to absorb these additional costs for as long as possible to minimise the impact on our customers."