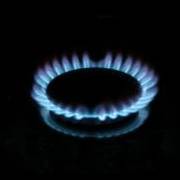 Energy giant British Gas has been fined £2.5 million by the energy watchdog for failing to deal with complaints correctly.
The power giant, which serves nearly half of UK households, failed to re-open cases when customers indicated their complaint had not been resolved, Ofgem found.
The regulator also says the company failed to provide key information about the energy ombudsman to customers when complaints were not resolved and failed to put in place a process to deal with businesses with 10 employees or fewer.
Key Points
British Gas hit with huge £2.5m fine
Giant failed to handle complaints correctly
But it says punishment 'disproportionate'
Ofgem says British Gas breached regulations setting standards for complaint handling which came into effect in October 2008.
Sarah Harrison, Ofgem's senior partner for sustainable development, says: "Today's finding highlights basic failures in British Gas's customer service, particularly in dealing with some of its small business customers, and shows Ofgem's commitment to use its powers to ensure suppliers treat customers fairly and transparently.
"We warned the industry in March that we would be backing up our plans to reform the retail market with a tough approach to enforcement."
British Gas says the punishment is "totally disproportionate" but did admit it failed when dealing with so-called micro businesses.
A British Gas spokesman says: "Specifically for our micro-business customers, we acknowledge our service fell short of what they should expect from British Gas, for which we apologise.
"We knew we had an issue here which is why we flagged it to Ofgem. After a £4 million investment, we are now confident we meet all of our regulatory requirements."
Ofgem has vowed to get tough with energy firms as part of a proposed shake-up of the industry.
The regulator's reforms include reducing the number of tariffs suppliers offer to avoid confusion over price and improving transparency by appointing an independent accounting firm to ensure the suppliers' books are clear.
Ofgem is investigating Npower and EDF Energy for complaint handling, while Scottish Power, Scottish and Southern Energy, EDF Energy and Npower are being investigated for mis-selling.
The watchdog is also running two investigations into Scottish Power for potentially misleading marketing and the difference between its standard credit and direct debit tariffs.