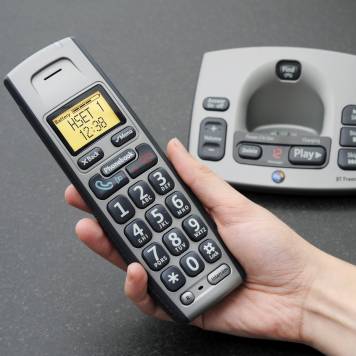 Millions of BT customers will be hit by price rises in December, but there's a way to escape contracts for a cheaper deal penalty-free if you act in time.
Most contracts lock you in for 12 months and if you leave before it's up, you're charged £2 per remaining month on basic line rental packages, more on other packages.
Key Points
BT customers hit by rises can escape expensive contracts
Must inform BT within 10 days of hike notification
Slash costs to sub-£7 per month
Yet a clause in BT's terms means you can leave early without paying when it hikes prices, though you must tell the telecoms giant you want to switch within 10 days of being informed of the hike.
BT's terms state: "If BTPS (British Telecom Payment Services) makes a change to your material disadvantage, you may terminate your BT Telephony Services, BT Total Broadband or BT Vision agreement.
"You will not then have to pay a charge, provided you let BT know you want to end the agreement within 10 days of having been informed of the change."
A BT spokesman confirms the company will abide by its conditions.
He adds: "If a customer feels these changes will put them at a significant disadvantage, we have provisions in our contract that address that situation. Customers should get in touch with us to discuss their situation."
How to escape your contract
There is no point trying to escape penalty-free now as BT says it won't cancel your contract penalty-free until you are officially notified of the price rises. As soon as that happens, call BT to tell it you want to leave. This must be within 10 days of notification. Here's how BT is notifying customers:
Receive bills by post? You'll get details about the price changes in the BT Update magazine between September and November.
Opted out of marketing mail? You'll get a letter with your bill between September and October.
Billed online? You will be emailed in October and November.
BT has also confirmed if you're in the middle of a contract, it will allow you to switch to its Line Rental Saver, which costs £10/month when paid up-front, without a penalty but you will start a new 12-month contract.
How to beat price hikes
Once you've escaped your contract penalty-free you can switch.
To halve the cost of line rental, unless you've a cable or Kingston Communications line, you can get Primus's Line Rental Saver, which is currently £6.79 per month for a year without any inclusive calls.
Alternatively, Primus's Home Phone Saver is £7.99, including landline, evening and weekend calls.
Also, check whether you can sign up to a no-frills 'override' calls provider, such as 18185, which, when dialled as a prefix, will allow you to cut the cost of daytime calls to landlines to 5p per call or 1p/min from a Sky or Virgin landline.
In addition, 18185 charges a 5p connection fee then from 6p per minute to call mobiles, although the per minute price is higher at weekends.