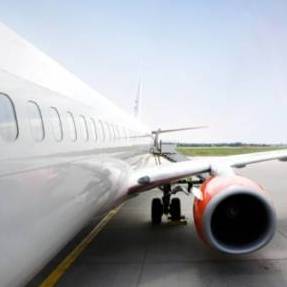 Thousands of holidaymakers have had their summer get-away ruined after the collapse of tour operator Holidays 4 U.
The Sussex-based firm, which sold trips to Turkey, went into administration today, leaving 50,000 with future bookings without a holiday in the middle of the peak summer period.
Key Points
All future holidays cancelled
Those abroad can continue as normal
CAA to refund affected travellers
On the positive side, those affected will have the cost of their package or flights refunded by the UK's Civil Aviation Authority (CAA), under its Atol guarantee.
Meanwhile, anyone currently abroad can continue their holiday as normal as the CAA will ensure they are flown home at no extra cost, again under the Atol protection.
How many people are affected?
Holidays 4 U has 13,000 customers currently on holiday and 50,000 booked on future flights.
My holiday's not yet started. What should I do?
All future Holidays 4 U packages and flights are now cancelled.
Anyone with a package or flight-only deal from Holidays 4 U is fully protected. They can claim a refund from the CAA.

There is a chance those with flight-only deals may be able to re-book the same seat.
Holidays 4 U only sold seats on airlines; it isn't a carrier, so call the relevant carrier to check. In most cases, it will be Turkish budget airline Onur Air.
How to claim a refund
The CAA suggests you contact it directly (see its website for details).
However, it can take months for a refund which could leave many without the cash to book an alternative holiday.
I'm currently overseas. What should I do?
The CAA says those on holiday now are unaffected and can continue in any accommodation as normal.
It will ensure all customers due to fly home in the coming weeks will be able to do so as planned.
Travellers should arrive at the airport for check-in as normal for their flight home, as it will pay the airline for the fare.
However, it adds that in some cases passengers may be placed on alternative flights home. If there are any flight changes, information will be placed on the Atol website.
Holidays 4 U customers currently abroad can call the CAA on +44 (0)161 444 5810 for help.
In some cases, hotels may ask guests to pay for their stay again – they'd have already paid when booking the package – even though the CAA will reimburse the accommodation provider.
The problem is some hoteliers overseas do not understand the Atol protection. The CAA says, if you're forced to pay, keep all receipts and claim the cash back from it when you return.

What about unaffected accommodation/other holidays costs?
Any separate accommodation booked with a travel agent, or any other holiday booking such as car hire and excursions is not protected by the Atol scheme if you are unable to use it if you can't reach your destination.
Try to get any elements refunded. If unsuccessful, try to claim on your travel insurance (see below).
If you booked accommodation or other holiday extras on plastic it is unlikely you'll get compensation from your card firm.
Under section 75 of the Consumer Credit Act you can get a refund from your plastic provider if the retailer/travel firm breaks its contract, if you paid over £100.
In this case, only your flight or package has been cancelled, not anything outside that booking. So accommodation/car hire/other providers will still offer that service.
Visa and Mastercard run voluntary schemes offering a similar guarantee, which again is unlikely to pay out.
Will travel insurance pay out?
If you've booked non-refundable accommodation or other extras, call your insurer.
Whether you get a payout depends on the policy. Many insurers cover cancellation but not all do so there is no one-size-fits-all answer.